As the automotive industry undergoes a revolutionary transformation, LED car lights have emerged as a game-changer, redefining the concept of illumination and energy efficiency.
Wholesale buyers seeking to capitalize on this trend are constantly on the lookout for the best markets to procure top-quality LED car lights.

In this blog, we will explore the five largest LED car light markets around the world, where manufacturer, wholesalers, suppliers, and traders can find a diverse range of products to meet their business needs.
1. China:
China has become one of the largest LED car light marketplaces for wholesale traders around the world due to its dominant position in global manufacturing and cost competitiveness.

The regions of Guangzhou, Shenzhen, Taiwan and Shanghai serve as major hubs for LED car lights manufacturers and supplier, offering a wide selection of products ranging from LED headlights bulbs and tail lights to interior and exterior lighting solutions.

Moreover, many Chinese manufacturers have embraced advanced technology, ensuring high-quality and efficient products that comply with international standards.
Buyers in China can access cutting-edge technology and innovative designs, making it a go-to destination for bulk purchases.
Recommended Auto LED Light Manufacturer in China

NAOEVO is China's leading wholesale manufacturer of automotive lighting.

Founded in 2006, with 17 years experience in automotive lighting research and development, NAOEVO has become a trailblazer trailblazer in providing the most cutting-edge LED headlight bulbs with exceptional light beam pattern.

They have 10,000 square meter in-house factory with 4 state-of-the-art production lines, NAOEVO exports 500 million sets of LED car lights annually.
Their popularity extends across South America, Southeast Asia, India, USA, and Europe, thanks to their unwavering commitment to producing top-quality, high-brightness auto LED lights.

NAOEVO has expanded into overseas markets and established long term business relationships with over 40 distributors in over 50 countries and regions.   

2. United States:
The United States has become a popular marketplace for LED headlight bulbs and attracts wholesale buyers worldwide due to its emphasis on high-quality and eco-friendly car lighting solutions.

American manufacturers adhere to stringent automotive regulations, ensuring compliance and safety in their products.
The market offers a diverse range of top-notch LED headlight bulbs that cater to various vehicle models, appealing to a broad customer base.

Additionally, the US's reputation for advanced technology and innovation makes it an attractive destination for wholesale suppliers seeking cutting-edge lighting solutions.

The combination of quality, compliance, and innovation positions the United States as a sought-after marketplace for LED headlight bulbs globally.
Recommended Auto LED Light Manufacturer in U.S.

Diode Dynamics is one of the well-known automotive LED lighting manufacturers offering quality LED car lights at best wholesale price for customer around the world.

Established in 2006, their focus on developing unique items incorporating the latest LED and optical technology sets them apart.

Based in St. Louis, Missouri, Diode Dynamics controls quality by manufacturing many products in-house, ensuring quicker market access.

With an industry-leading no-hassle warranty, their commitment to customer satisfaction shines through. Despite overseas competition, Diode Dynamics prioritizes quality over cost, continuously improving their products and services.

Certified to ISO 9001:2015 standards, their 70,000-square-foot headquarters reflects their dedication to excellence. Experience quality lighting and exceptional service with Diode Dynamics, pioneers in specialty LED lighting.

3. Japan:
Japan's prominence in the global automotive industry has spilled over to the wholesale LED car light bulb market. Renowned for technological prowess and innovation, Japan has become one of the most sought-after destinations for wholesale buyers.

The country's manufacturers consistently deliver top-tier LED car light bulbs that embody cutting-edge designs, superior quality, and unmatched reliability.
Buyers worldwide are drawn to Japan's commitment to adhering to strict automotive regulations, ensuring compliance and safety.

With trusted brands and a reputation for excellence, Japan remains a celebrated marketplace, offering wholesale LED car light bulbs that cater to the diverse needs of the automotive community.
Recommended Auto LED Light Manufacturer in Japan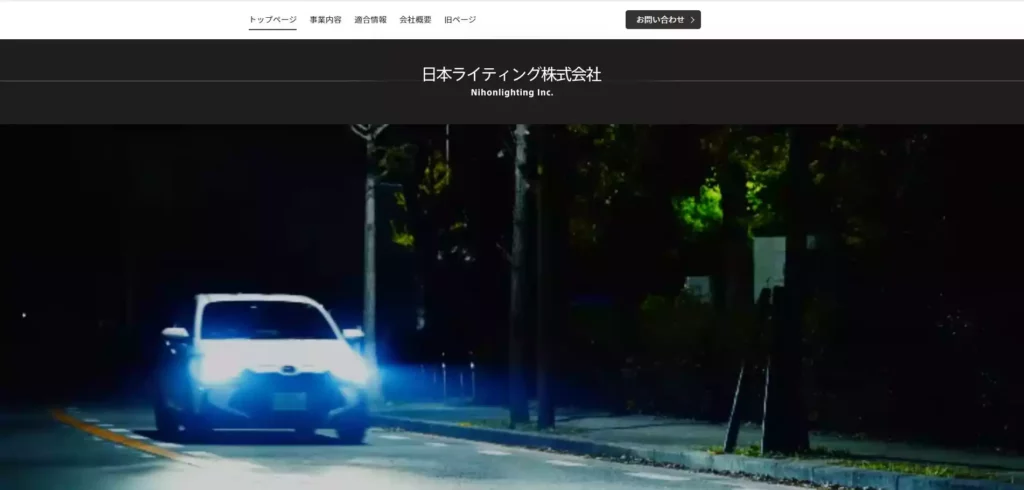 Introducing Nihon Lighting is one of the largest wholesale manufacturers and suppliers of high-end LED headlight bulb for automobiles, proudly based in Japan.

Nihon Lighting Co., Ltd. showcases its commitment to domestic and overseas production, conducting all processes at their advanced head office factory in Amagasaki, Hyogo Prefecture.

Their complete approach, from planning to design, manufacturing, and shipping, ensures an impeccable integrated production process.

With a firm dedication to crafting high-quality products that embody the essence of "reliable made in Japan," Nihon Lighting delivers exceptional conversion kits for LED headlights, fully manufactured in Japan.
Trust in their expertise and elevate your driving experience worldwide.

4. Germany:
Germany, a global powerhouse in engineering and automotive excellence, has emerged as a famous market for wholesale LED car light bulbs.

Renowned for precision and craftsmanship, German manufacturers offer top-quality LED car light bulbs that meet stringent industry standards.
Wholesale buyers are drawn to Germany's focus on cutting-edge technology, delivering innovative and efficient lighting solutions.

Moreover, the German market caters to a diverse range of luxury and high-performance vehicles, making it a go-to destination for businesses seeking premium lighting products.

With a legacy of engineering prowess and attention to detail, Germany continues to shine as a leading hub for wholesale LED car light bulbs.
Recommended Auto LED Light Manufacturer In Germany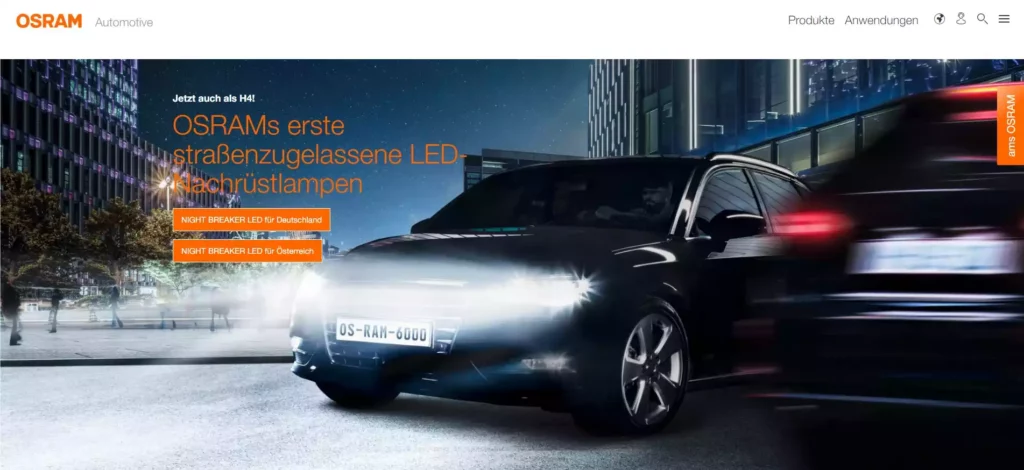 Osram Automotive Lighting is a German company that makes high-end LED car lights for more than a century year. Now Osram has become a world's famous brand and the No.1 choice for manufacturers, suppliers, and wholesalers.

As a well-known brand, Osram excels in cutting-edge technology hailing from Germany's engineering prowess.
With a rich legacy and innovative expertise, Osram delivers automotive lighting solutions of unparalleled quality, reliability, and performance.

Wholesalers choose Osram for their advanced German engineering, ensuring top-notch products that meet and exceed industry standards.

Count on Osram's expertise to elevate your business with excellent automotive lighting solutions and 5-year long warranty that stand out in the market and captivate your customers.

5. South Korea:
South Korea has rapidly emerged as a famous market for wholesale LED car light bulbs, thanks to its dedication to cutting-edge technology and innovation.

The country's manufacturers offer a diverse array of advanced LED car light bulbs that cater to modern vehicle demands. With a focus on sleek designs and dynamic lighting solutions, South Korea's offerings resonate with wholesale buyers seeking trendy products.
Moreover, South Korean LED car light bulbs meet high-performance standards, ensuring efficiency and longevity.

As a rising star in the global market, South Korea provides wholesale buyers with access to the latest in automotive lighting technology, making it an enticing destination for businesses worldwide.
Recommended Auto LED Light Manufacturer In South Korea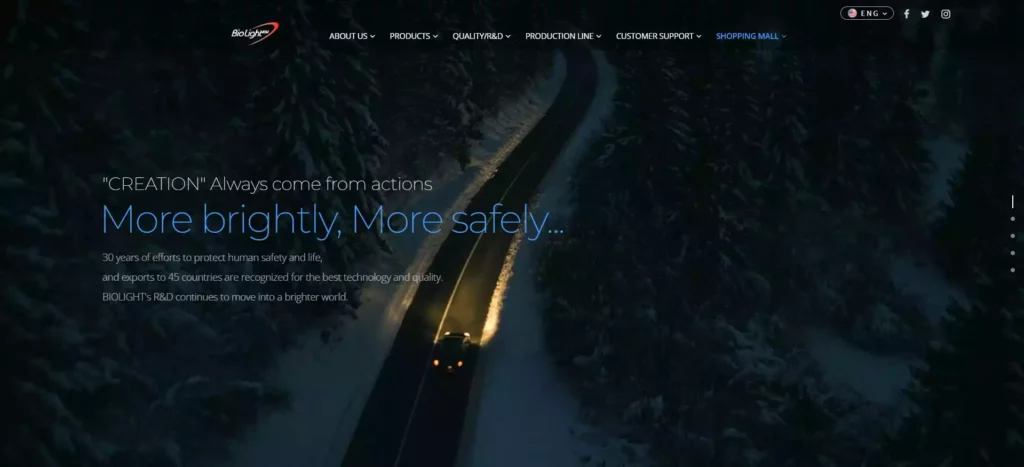 With the motto "A rolling wheel won't fall," BIOLIGHT has been a pioneering force in the automotive lighting industry in South Korea for the past 30 years.
Their relentless pursuit of innovation has garnered international acclaim, with exports to 45 countries recognizing their best-in-class technology and quality.

Through rigorous quality control systems, every BIOLIGHT product is subjected to automated computer scrutiny, ensuring customer satisfaction and trust in the global market.
With the mission to provide comfort and safety on the roads, BIOLIGHT continues to challenge itself with ceaseless research and development of car lighting systems.

In pursuit of promoting customer satisfaction based on quality, BIOLIGHT's commitment to technical expertise and overall quality management activities sets it apart as a reliable and reputable leader in the automotive LED headlight bulb manufacturing industry.

Conclusion:
The LED car light market is booming, and wholesale buyers have a world of opportunities at their disposal.

From China's manufacturing prowess to Germany's engineering excellence and South Korea's innovation, each market brings its unique strengths and offerings.

As demand for LED car lights continues to rise, wholesale buyers can explore these five largest markets to find the best products to meet their customers' needs and stay ahead in the ever-evolving automotive industry.

Whether it's efficiency, style, or technology, these markets have something to offer to every wholesale buyer.