Are you looking to find a reliable manufacturer & supplier for your LED car light bulb brand? It can be overwhelming to navigate the vast landscape of options available, but after browsing this blog, you will be able to find the ideal LED car light bulb provider for your business. We have created a comprehensive and detailed guide for choosing the best LED car light supplier for your brand.
Why Choose Manufacture To Boost Your Auto Lighting Business?
When buying a large volume of LED car light bulbs, choosing manufacturers or suppliers that have their own factories should be your target. As these suppliers own the factory and know where the raw material to produce the LED headlight bulb comes from. They are the direct creators of the products, who can offer very low prices on the products. Additionally, factories can also improve the quality control and production processes, leading to a higher level of quality in the products being produced.

Where Can I Find a True Manufacturer For LED Headlights?
Finding a reliable manufacturer for your new product is crucial to your success. Manufacturers control your product's cost, quality, packaging and shipping. Here is the way you can find the perfect ones.

1) Search Engines
Thanks to search engines like Google, Bing, Yahoo, you can find automotive LED lighting manufacturers in any part of the world. Search engines are usually the first place for most customers to find key information about companies.
On Google, sellers can find LED headlight bulb manufacturers by using specific keywords and phrases such as:

1. "auto led lighting manufacturer"
2. "car led lighting supplier"
3. "auto led car light factory"
4. "automotive LED lighting manufacturer"
5. "auto LED headlight wholesaler"

Retailers can also narrow down their search by adding the specific location of the manufacturer, for example:

"LED car light bulb factory in China" or "Auto LED car light bulb manufacturer in China."

It's important to note that you should read reviews, check the certifications of the factory and contact them directly to ensure they have good quality products.

2) B2B Platforms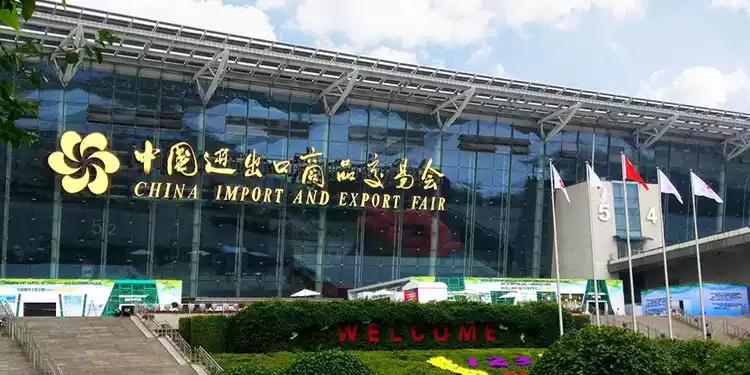 There are several B2B (business-to-business) platforms that you can find genuine auto LED lighting factories & manufacturers & suppliers, including:

1. Alibaba: Alibaba has a large number of manufacturers, factories and suppliers of auto LED headlight bulbs for cars especially in China.
2. Made-in-China: Another platform similar to Alibaba, it has a wide range of suppliers and manufacturers of LED headlight bulbs.
3. Global Sources: This is a B2B platform that connects buyers with manufacturers & wholesalers from all over the world, including factories that produce auto LED car lights.

By using these B2B platforms, you can filter suppliers by location, price, quality and minimum order quantity, you can also check the supplier's rating, reviews, and certification.

3) Trade Show

Another way to find LED car light bulb manufacturers is to attend the trade show, both domestic and international. It's a good idea to consider attending a trade show in a manufacturing country like China. For example, the Guangzhou Canton Fair, and Shanghai International Automobile Lamp Exhibition have gathered thousands of millions of manufacturers and suppliers for automotive lighting.

What are the benefits of sourcing LED car light bulbs from Chinese factory?
1. Cost: China is well known for producing products at a lower cost than other countries, so sourcing LED car light bulbs from factories in China can result in significant cost savings.

2. Large Selection: China has a large number of manufacturers producing LED headlight bulbs, which can provide a wide variety of options to choose from.

3. Quality Control: Chinese manufacturers are able to control production costs and ensure the quality of their products.

4. Scalability: Chinese factories have the capacity to produce large quantities of LED car light bulbs, which can be beneficial for businesses that require large orders.

7 Tips To Choose The Reliable LED Car Light Bulb Manufacturer
When it comes to purchasing LED car light bulbs in large volumes, it is crucial to choose the right manufacturer to ensure that you get the best product. With so many options available in the market, here are 8 things to consider when choosing the best LED car light bulb manufacturer.

1. Quality of Products: High-quality LED car light bulbs will increase your brand reputation and credibility. Make sure to choose a manufacturer that uses first-class raw materials and advanced technology to produce their bulbs. It is recommended to order samples to evaluate the quality of the product before making a large order.

2. Price Competitiveness: Buying LED headlight bulbs at a lower cost will increase the competitiveness of your company and gain more margin. Choosing a manufacturer that has an in-house factory can greatly control the cost of production. Thus, providing the most competitive price for customers.

3. Warranty and After-Sale Service: A good auto LED lighting manufacturer should provide a warranty of 1 or above 2 years for their products. A good after-sales service will give you peace of mind knowing that you can get support if you encounter any problems with the LED headlight bulbs.

4. Reputation and Customer Feedback: It is important to choose a manufacturer with a good reputation in the market. Research the manufacturer's customer feedback and read reviews from Alibaba or the unboxing videos on their YouTube Channel. You'll get the most authentic customer reviews.

5. Production Capacity and Delivery Time: Strong production capacity and fast delivery time will help you save money and time. Make sure that they have the ability to produce the LED bulbs that meet your requirements. The fast delivery time improves the supply chain efficiency.

6. Innovations and Technology: Choose a manufacturer that provides the most cutting-edge technology and innovative design to help you stay ahead of the competition.

7. Certifications: Ensure that the manufacturer you choose has passed DOT, SAE, CE, RoHs, and E-Mark certifications. This will give you the confidence that you are purchasing a quality LED headlight bulb that meets safety and performance standards.

NAOEVO: Your Ideal LED Car Light Bulb Supplier
NAOEVO is one of Chinese top manufacturers and suppliers specializing in high-quality LED car light bulbs. Decades of experience since 2006 allows them to offer you a variety of LED headlight bulbs. They manufacture different light colors, sizes, and lumen output as well as custom orders. In addition, NAOEVO has a top-notch R&D team that develops and manufactures innovative and unique products every six months, which makes our clients always on top of the market.

With top-rated products and attractive distributor support, NAOEVO's LED headlight bulbs have sold well in more than 50 countries, and they have helped more than 40 agents succeed in their business.

With an in-house factory and more than 200 workers striving to accommodate client needs in all aspects from design to manufacturing and the logistics thereafter, NAOEVO has become a one-stop for all your LED car light bulb needs.

NAOEVO is the best LED headlight bulb manufacturer for small to large brands with various OEM LED car light bulb options. Make inquiry now for the best quotations.

Conclusion
There is undoubtedly a high demand for LED headlight bulbs in the automotive industry. Choosing  reliable and reputable LED car light manufacturers like OSRAM, Philips, HELLA, and NAOEVO will raise your brand awareness and increase your sales.