The countdown has begun! NAOEVO is thrilled to announce our company's participation in the 134th Canton Fair from Oct.15th – 19th, 2023. Our booth No. is 9.3G 41-42.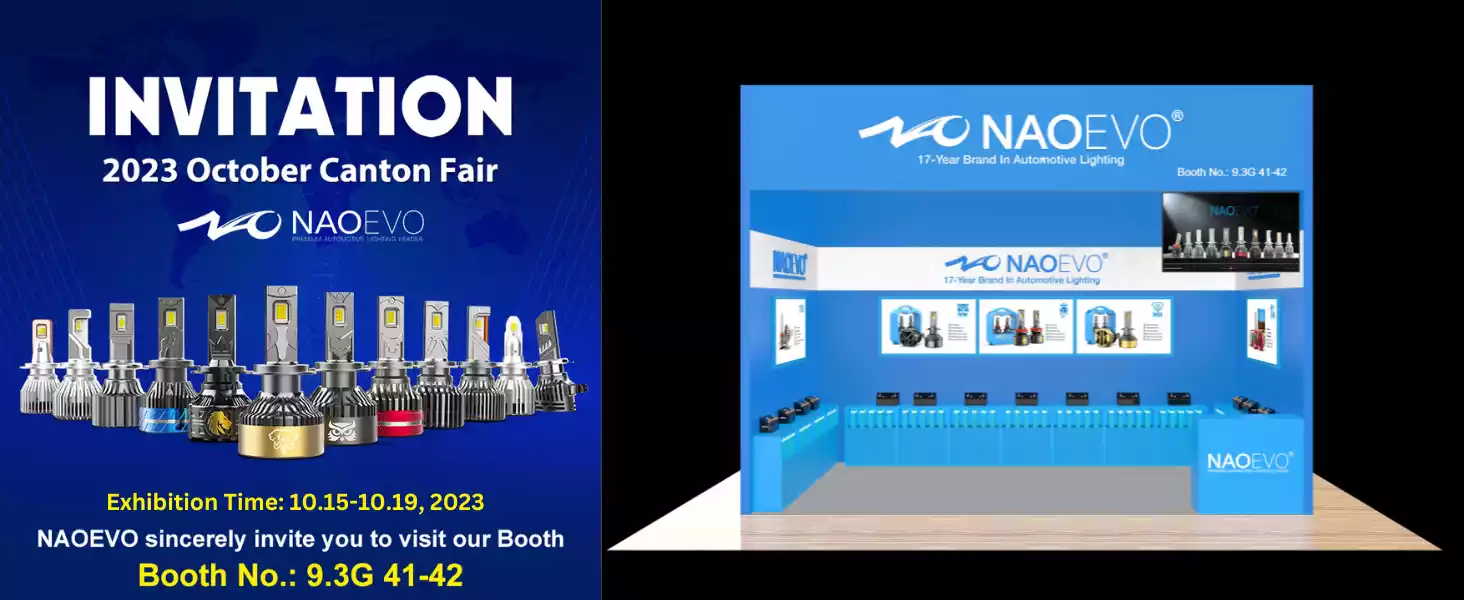 At NAOEVO, we've been working tirelessly to bring you the very best in LED technology and lighting solutions. This Sunday, visit our booth, and you'll embark on a journey to innovation like never before.
Get a First Look at Our New Products
Our commitment to innovation drives us to continually push the boundaries of LED technology. At the exhibition, we are sured that you will be amazed by our latest LED Headlight Bulbs in 2023.
Mr. Lion – P1 Series 16800LM LED Bulb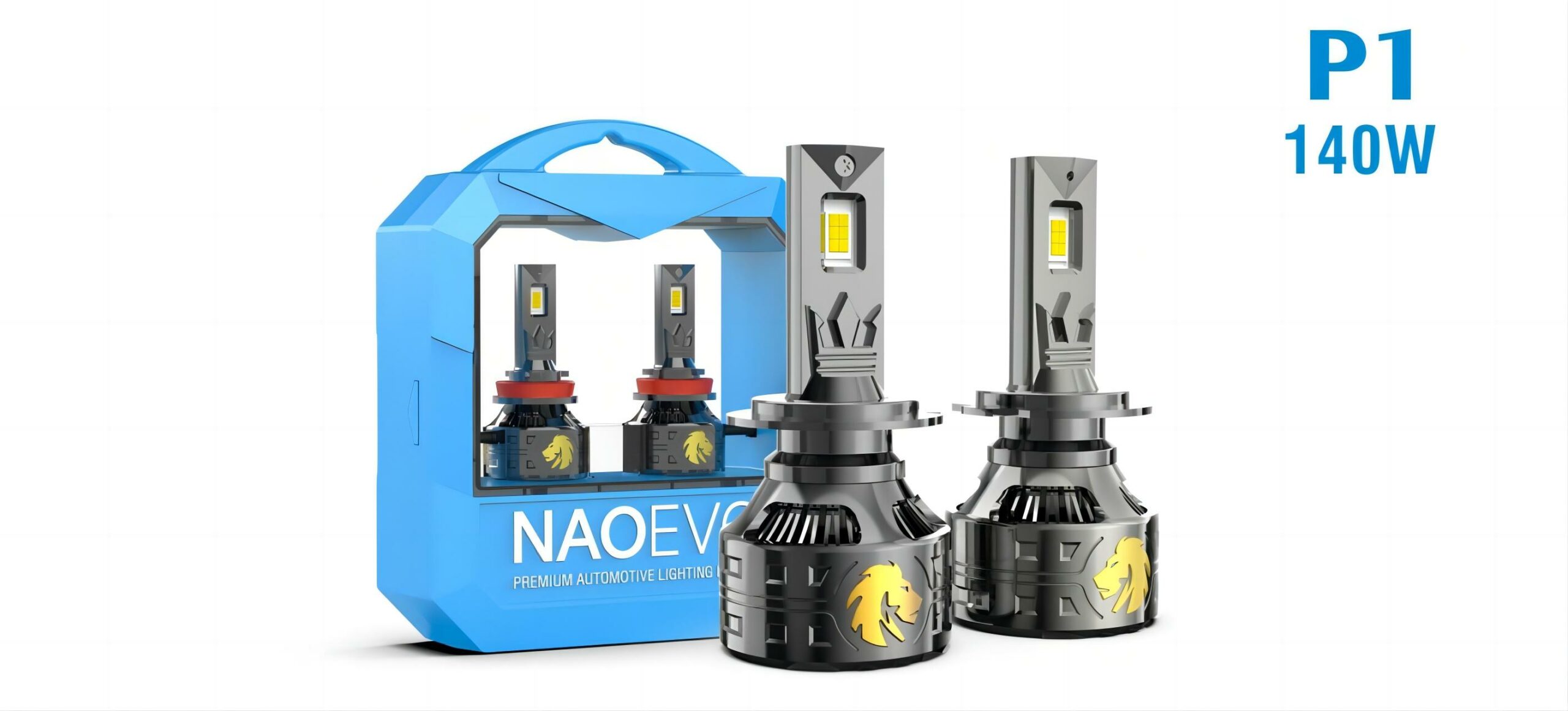 The biggest features of P1 LED Car Light must be its stylish lion design. Lion stands for strong power and strength, like the P1 LED headlight bulb deliver a superior high power of 140W 16800LM.

The crown design symbolizes that they are the kings of brightness, Welcome to experience the lion power brought by our P1 LED light in person on-site.
Mr. Elephant – NH Series 31200LM LED Bulb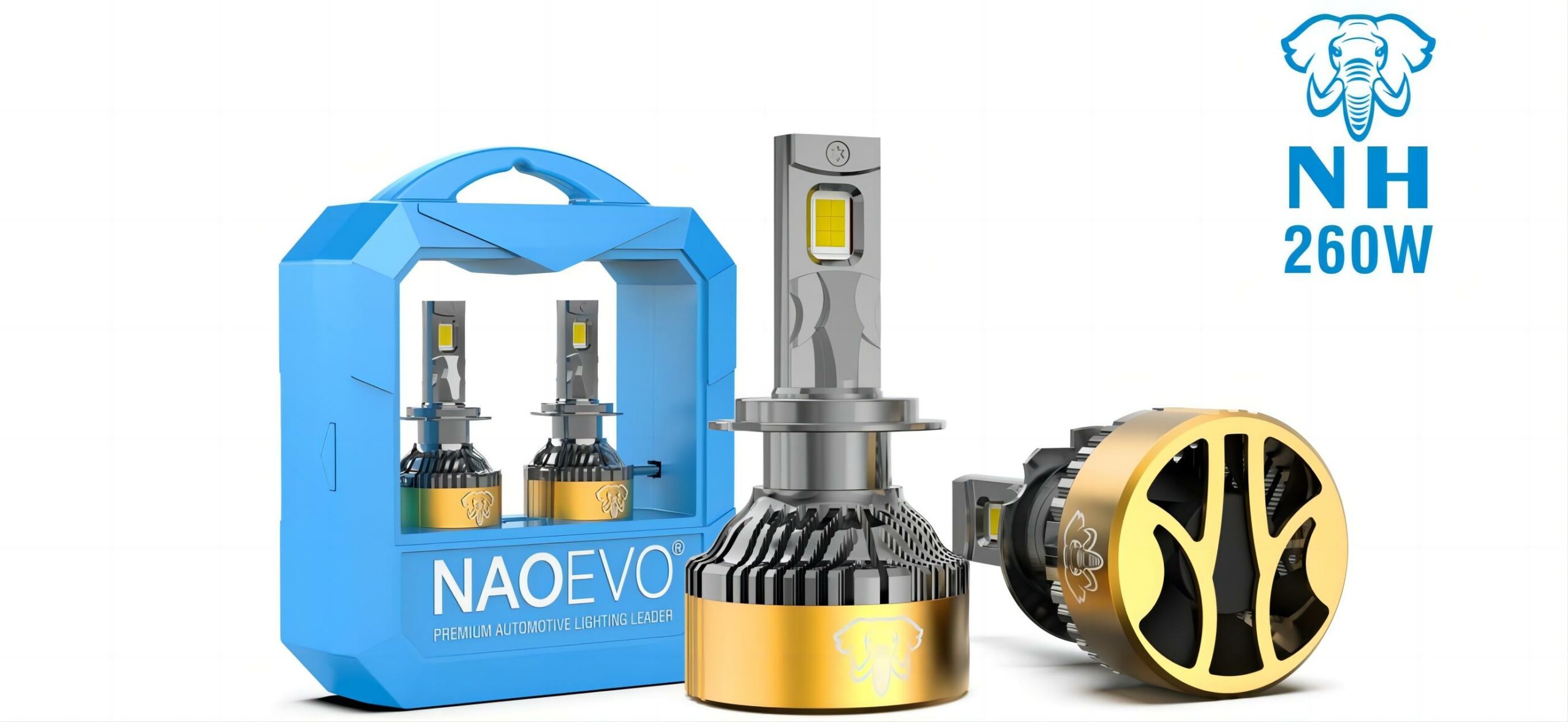 Obviously, the design of NH LED headlight bulb is inspired by elephants. The attractive yellow cover with a cool elephant icon, and if you're at the exhibition, you'll be immediately drawn to its striking color and outstanding design.

Just like the elephant, the largest land mammal on Earth, NH's brightness doesn't lag behind, upgraded to higher power – 260W 31200LM!! How about its heat dissipation effect? More impressive cooling technology of NH will be showcased at that time.
Mr. Owl – NW Series 26400LM LED Bulb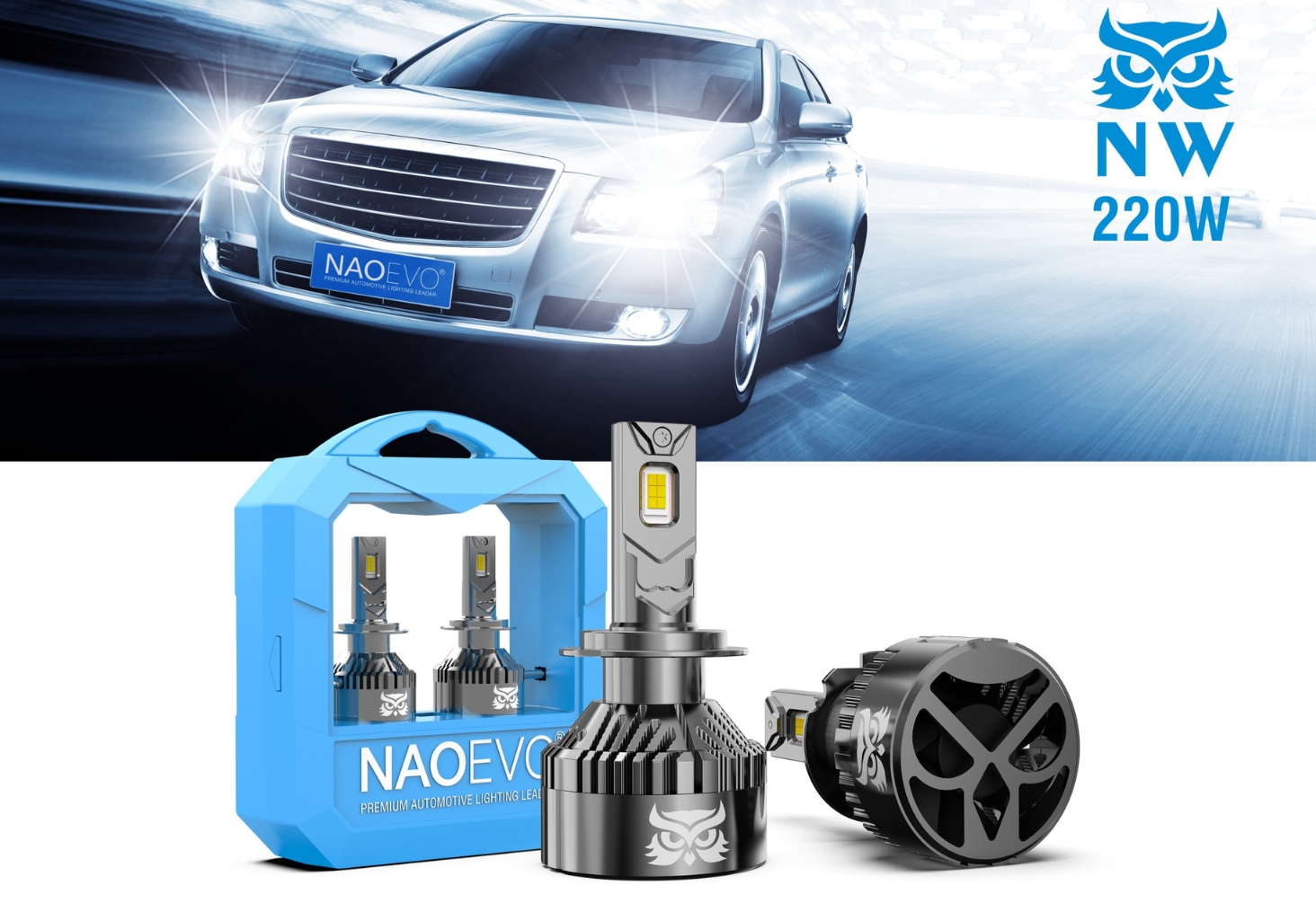 Looking for reasonably priced, uniquely designed LED car lights? Then you should definitely come to our exhibition and personally explore the NW LED headlight.

Owls have excellent night vision, just like NW LED lights. With 220W and 26400LM, drivers can experience nighttime driving with the same clarity as an owl's vision.
Our new products are far more than that, for more information about new products, welcome to the exhibition and talk with us…
Expert Team Onsite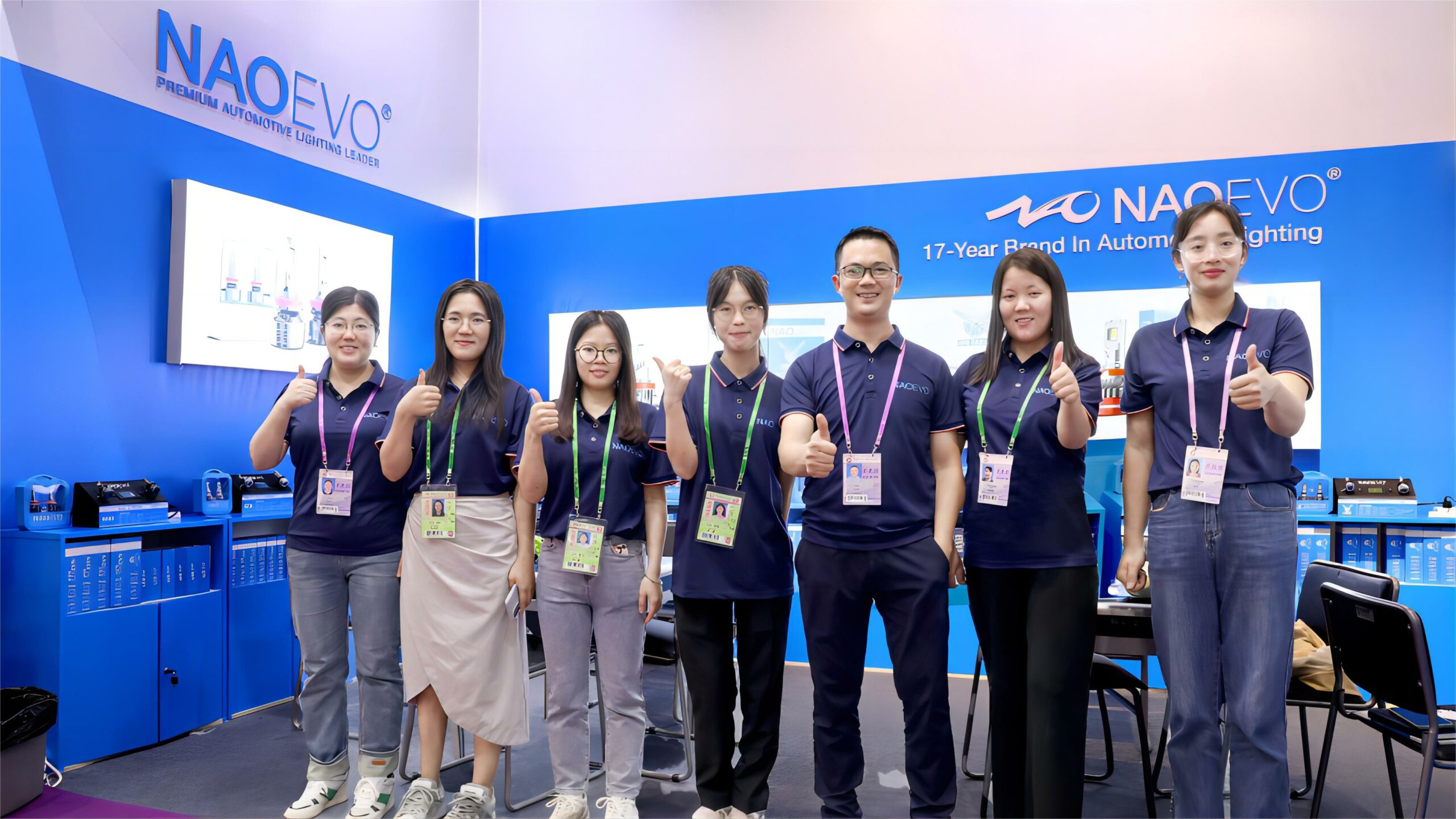 Our dedicated team of salesperson will be present to assist you with any questions or inquiries you may have. They have in-depth knowledge about our products and services and are more than happy to provide insights and solutions tailored to your specific needs.

A Warm Welcome to All
We extend a warm welcome to all visitors, whether you're a long-time partner or a new acquaintance. The 134th Canton Fair is a platform to connect, engage, and explore the world of innovation. We look forward to meeting industry professionals, entrepreneurs, and potential partners. Let's discuss how we can collaborate and create a brighter future together.

Stay Connected
Can't make it to the fair in person? No worries! You can contact us through our website. We'll be sharing real-time updates, product highlights, and exclusive promotions for you.