For suppliers and distributors seeking the quality and most innovative automotive lighting solution in India, finding a reliable automobile light company can be both wise and challenging.

In this blog, we will unveil the leading stars of the automotive lighting industry, specifically tailored for those looking to buy LED car lights at a large scale and explore India's auto lighting market.

Get ready to navigate the roads of brilliance as we present the five major automotive lighting companies in India that cater to the discerning needs of suppliers, wholesalers, manufacturers and exporters in India.
Why People Choose To Upgrade Their Car Lights?
Customers like to upgrade their car lights for various reasons, as it offers several benefits and enhancements to their driving experience. Some of the key factors include: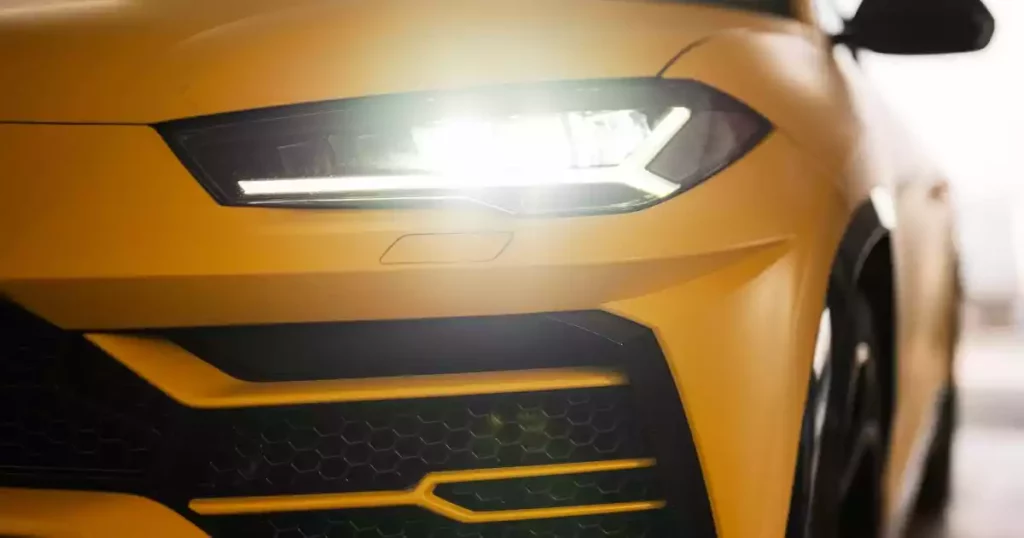 1. Improved Visibility:
80% of the vehicles come with original halogen bulbs, which will lose their brightness after years of use. Upgrading to modern and high-quality headlights, such as LED or HID bulbs, can significantly improve visibility on the road, especially during nighttime driving or adverse weather conditions.
2. Enhanced Aesthetics:
Upgraded car lights often come with sleek and stylish designs, adding a touch of sophistication to the vehicle's appearance. Upgrading to modern lighting solutions can give the car a more attractive and contemporary look.
3. Longer Lifespan:
Many upgraded car lights, such as LED and HID bulbs, have a longer lifespan than traditional halogen bulbs. This means less frequent replacement and reduced maintenance costs in the long run.
What Kinds of Auto Lights Are Favored By India's Customers?
Indian customers have specific preferences when it comes to automotive lighting, driven by prices, unique needs, and road conditions. Here are two majors of automobile lights which are popular in India.
1. High-Power LED Headlight Bulb:
Powerful LED car lights are favored by India's customer as they emit significantly brighter light compared to traditional halogen bulbs.
2. 4300K LED Headlight Bulb:
4300K LED car lights are good choice for India's customers who live in a region where the most common weather is rainy. Because 4300K LED bulb emits a yellow light which has a good penetrate, providing better visibility in adverse weather.
List of 5 Automotive Lighting Companies in India

Year of Establish: 1906 (117 yrs old)
India Employee Count: 51-200
Major Products: Car LED Headlights, Halogen Bulbs, HID Headlights; LED Turn Signal Lights

With a history spanning nearly a century, OSRAM makes a key contribution to solve the problems of today.
As a trusted partner to premier automobile manufacturers globally, OSRAM lights grace half of all passenger vehicles manufactured worldwide each year.
Continuously evolving, OSRAM constantly enhances its product line to meet the needs of customers. As a supplier to original equipment manufacturers (OEMs), their rigorous quality-testing program ensures top-notch products always remain within reach.
From their headquarters in Munich, Germany, OSRAM's global presence allows them to support customers wherever they may be. Their pioneering contribution, demonstrated by the ingenious BILUX® lamp, revolutionized the industry, making them a beacon of innovation in automotive lighting technology.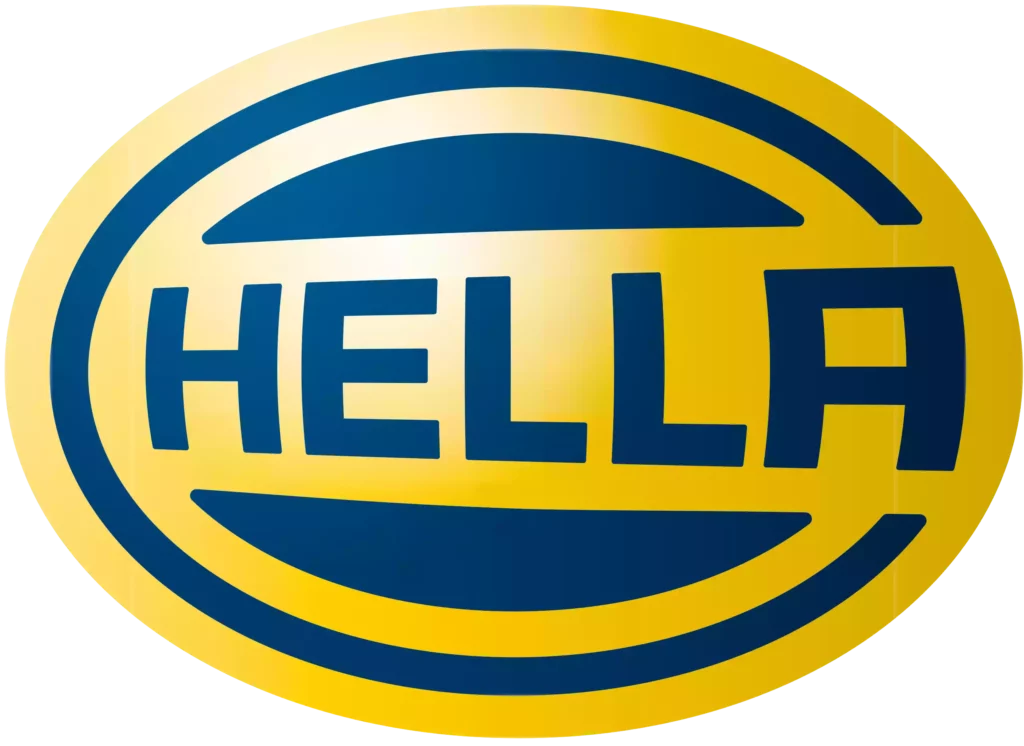 Year of Establish: 1959 (64 yrs old)
India Employee Count: over 1,600
Major Products: Automotive Lighting, Automotive Electronics and Aftermarket
HELLA, a global leader in automotive lighting, has set the bar high with its unwavering commitment to quality and customer orientation.
Having earned a prominent position in the international and domestic markets as a supplier to top car lighting company, HELLA has left an indelible mark.
With over 50 years of experience in India, HELLA has established a strong presence with manufacturing facilities and development centers across key automobile hubs.
Employing over 1600 skilled professionals, HELLA India delivers a comprehensive range of automotive parts and accessories, catering to both OEMs and the Independent Aftermarket.
Renowned for innovation and excellence, HELLA continues to shine brightly in the automotive industry.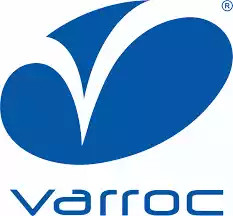 Year of Establish: 1992 (31 yrs old)
India Employee Count: over 10,000
Major Products: LED Headlamps, Rear Lamps, DRLs, Matrix Lighting, Interior Lighting

Varroc Automotive Lighting, a global lighting powerhouse, specializes in designing, manufacturing, and supplying automobile lighting solutions for two, three, and four-wheeler vehicles, and has become one of the largest auto light company in India.
With an extensive portfolio of headlamps and rear lamps, Varroc embraces cutting-edge technologies such as LED, OLED Laser, and Matrix.
Spanning five countries, Varroc caters to diverse markets, from mainstream to luxury segments, with a focus on customizing solutions for OEMs.
Safety and style converge in their advanced four-wheeler lighting products, while their commitment to innovation drives unique lighting features and light-weighting for traditional and electric vehicles.
Varroc remains a trusted partner, illuminating the road to a brighter automotive future.

Year of Establish: 1945 (78 yrs old)
Employee Count: Over 5,000 (globally)
Major Products: LED Headlight Bulb, Motorcycle Headlight Bulb, LED Turn Signal Lights, LED Word Light

Lumax Industries Limited, a pioneer in India's Automotive Lighting Industry, boasts 78 years of expertise and a strong partnership with Japan's Stanley Electric Co. Ltd., a global leader in Vehicle Lighting solutions.
With eleven modern manufacturing plants strategically located near major OEMs, Lumax is a major supplier to renowned brands in India's automotive sector.
Their cutting-edge technology and breakthrough innovation emanate from 12 state-of-the-art manufacturing facilities across India, backed by two R&D centers within the country and design centers in Taiwan and the Czech Republic.
With a 5000-strong workforce, Lumax has elevated automotive lighting to an exemplary level in India's automotive industry, providing lighting solutions for four-wheelers, two-wheelers, commercial vehicles, trucks, and buses.

Year of Establish: 2006 (17 yrs old)
Employee Count: over 300
Major Products: LED Headlight Bulb, Motorcycle Headlight Bulb, LED Turn Signal Lights, LED Word Light

NAOEVO is a leading automobile lighting manufacturer with a rich history of 17 years since its establishment in 2006.
Renowned for expertise in research and development, NAOEVO has become one of India's largest auto LED car light manufacturers and suppliers.
Their focus lies in offering high-power LED bulbs featuring stylish designs at affordable prices.
Impressive exports of 500 million sets of LED car lights yearly cater to their main markets in India, South America, Southeast Asia, and Europe.
NAOEVO's independent factory in China, housing 200 employees and 20 engineers, ensures consistent innovation with new product launches every quarter, empowering clients to lead market trends.
Emphasizing win-win solutions and dedicated regional dealers, NAOEVO maximizes profitability and market competitiveness for their global distributors.
Our Pick: Best Auto LED Light Company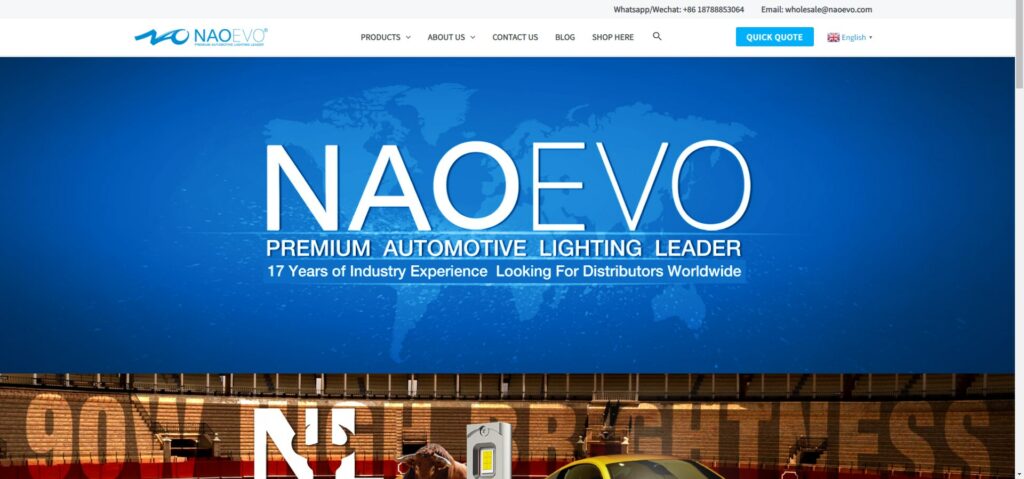 Here are five major companies in India that offer quality LED headlight bulbs. If you are still undecided on which company to choose, we highly recommend NAOEVO, a leading automotive lighting manufacturer in India.
NAOEVO provides an extensive range of car lights tailored to the Indian market, and their competitive prices ensure excellent value.
Whether you are a large or small business, partnering with NAOEVO as a distributor/agent grants access to a series of supportive policies from the company. This includes comprehensive support and benefits to help you succeed in your business endeavors.
What Makes a Quality Auto LED Light Supplier?
A good quality automotive light company exhibits several key characteristics:
1. Product Innovation:
The Indian car light market is vast. If you want to tap into the Indian market and attract customers, finding a supplier that can offer you innovative products is crucial. A reputable company consistently invests in research and development to introduce innovative lighting solutions that meet industry standards and customer demands.
2. Wide Product Range:
A quality company offers a wide range of automotive lighting products, including headlights, tail lights, fog lights, signal lights, and interior lighting, catering to diverse customer needs.
3. Quality Products With Affordable Price:
A reputable LED car light company strikes a perfect balance between quality and price. With an in-house factory, it acts as an original manufacturer, offering factory-direct wholesale prices and meticulous control over product quality.
4. Global Presence:
An established company has a global presence, supplying their products to different regions, and maintaining a strong distribution network to support customers worldwide.
5. Customer Support and Warranty:
A quality company provides excellent customer support and offers reliable warranties (over 2 years) on their products, demonstrating their confidence in their products' performance.
Conclusion
Here are the top 5 automotive lighting leaders in India, each contributing significantly to the nation's automotive sector.

From OSRAM's long-standing global leadership to Lumax's seven-decade legacy of innovation, these companies exemplify excellence. NAOEVO's leading position, Varroc's cutting-edge technology, and Hella's esteemed partnerships further enrich the industry.

As the Indian automotive market continues to evolve, these companies' dedication to quality and innovation will shape the future of automotive lighting in India.