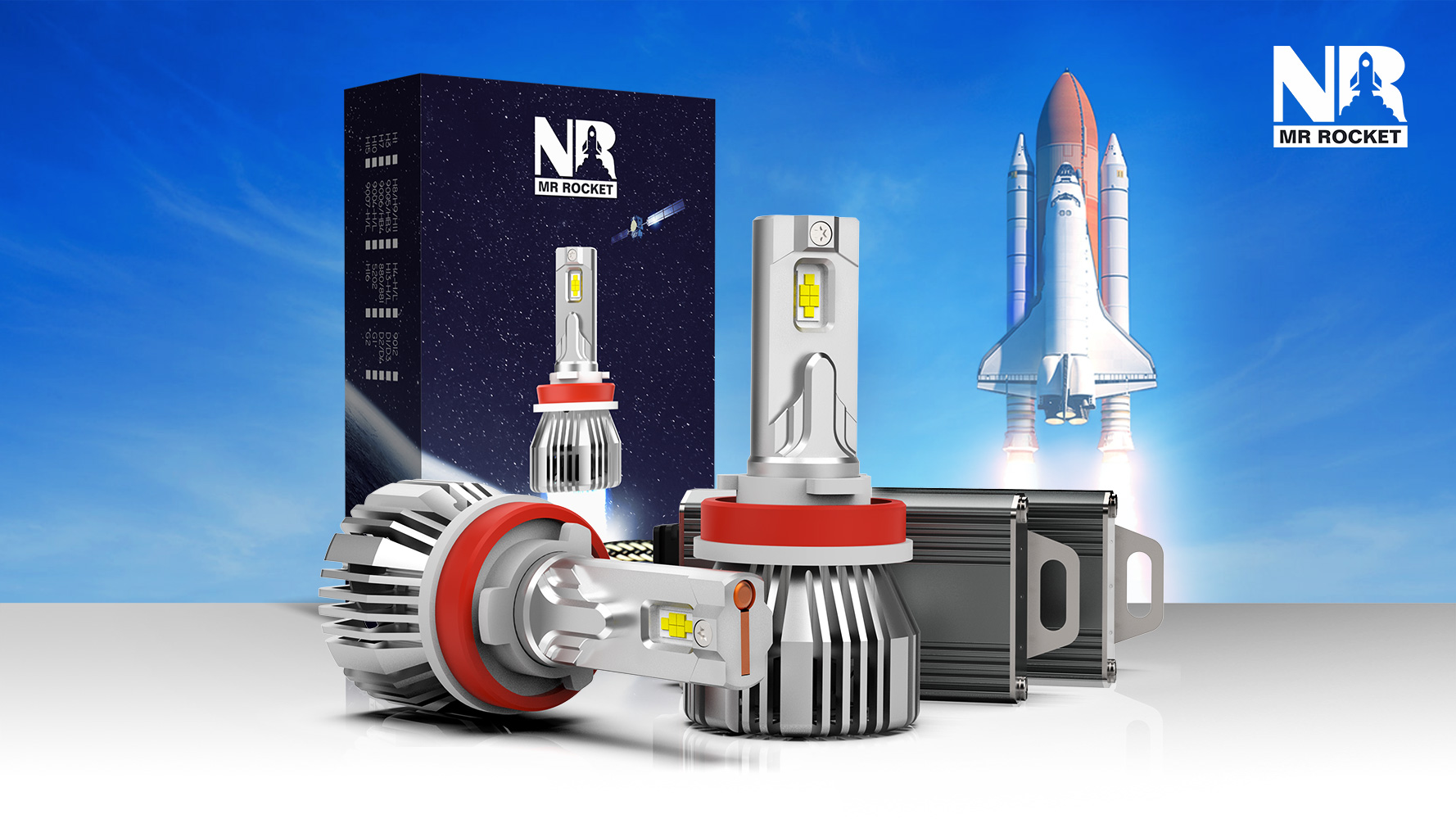 Special Rocket Design
Stand out with NAOEVO's NR H7 55W 12V, a brand-new design that breaks the mold! Inspired by rocket launches, its body resembles a rocket ready for the moon. The NR packs tremendous power, delivering instant brightness to illuminate dark roads.
Super Bright H7 55W LED Bulb

Equipped with 6 pcs 55MIL LED chip, NR LED headlight bulb is capable of carrying a high brightness of 55W 6600LM per bulb, which is 300% brighter than your stock halogen headlight bulb, leaving you unparalleled lighting performance it can deliver.
Superior Beam Quality 
The advanced PCB technology at the core of the NR LED headlight bulb sets a new industry benchmark emission surface interval of just 1.5mm total, which effectively simulates the beam pattern of the original halogen lamp. This ultra slim design provides super focused cut-off lines, great width, light distribution, and color.
Thermal Management
In order to achieve a better cooling capacity, the copper heat pipe of NR LED bulb is upgraded to a larger size of 56mm * 4mm, which is capable of transferring 20W of heat each time.
Easy Installation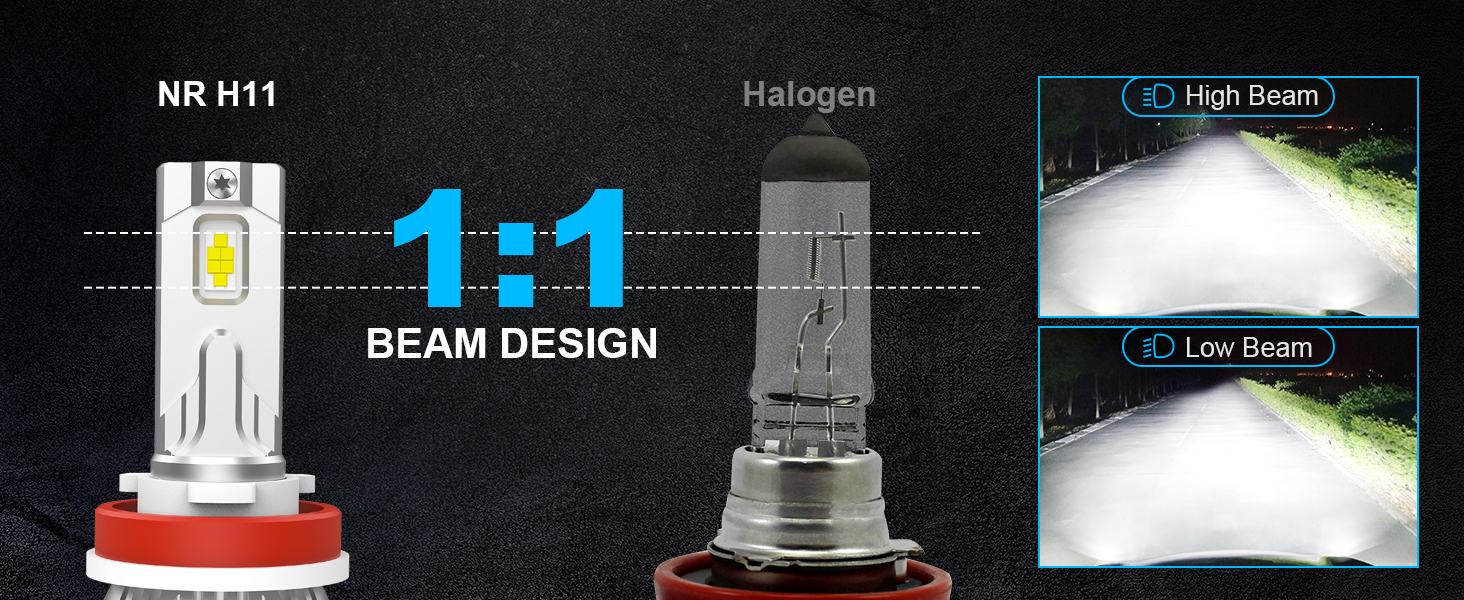 Looking for easy install 55W H7 12V LED headlight bulb? These NR series h7 55w H7 LED headlight bulbs are the very definition of plug-n-play. This means a direct fitment with the same plugs and locking tabs as OEM halogen bulbs, resulting in a quick-and-easy install within 30 minutes.
Canbus Error Free
NR H7 LED headlight bulb delivers an output of 55W 12V, which is the same amount of energy as halogen headlight bulb. If you are still worried about the decoding problem, NR LED bulb carries with an intelligent Canbus driver, which will perceive the current draw as being within the expected range.
---
Customer Review

Specification
| | |
| --- | --- |
| POWER | 55W 6600LM / BULB |
| COLOR | 6500K WHITE |
| VOLTAGE | DC9-16V |
| OPERATING VOLTAGE | 13.5V |
| CHIP | 6 PCS 55 MIL FLIP CHIP |
| WARRANTY | 1 YEAR |
| SIZE | 1.29*2.79 INCH |