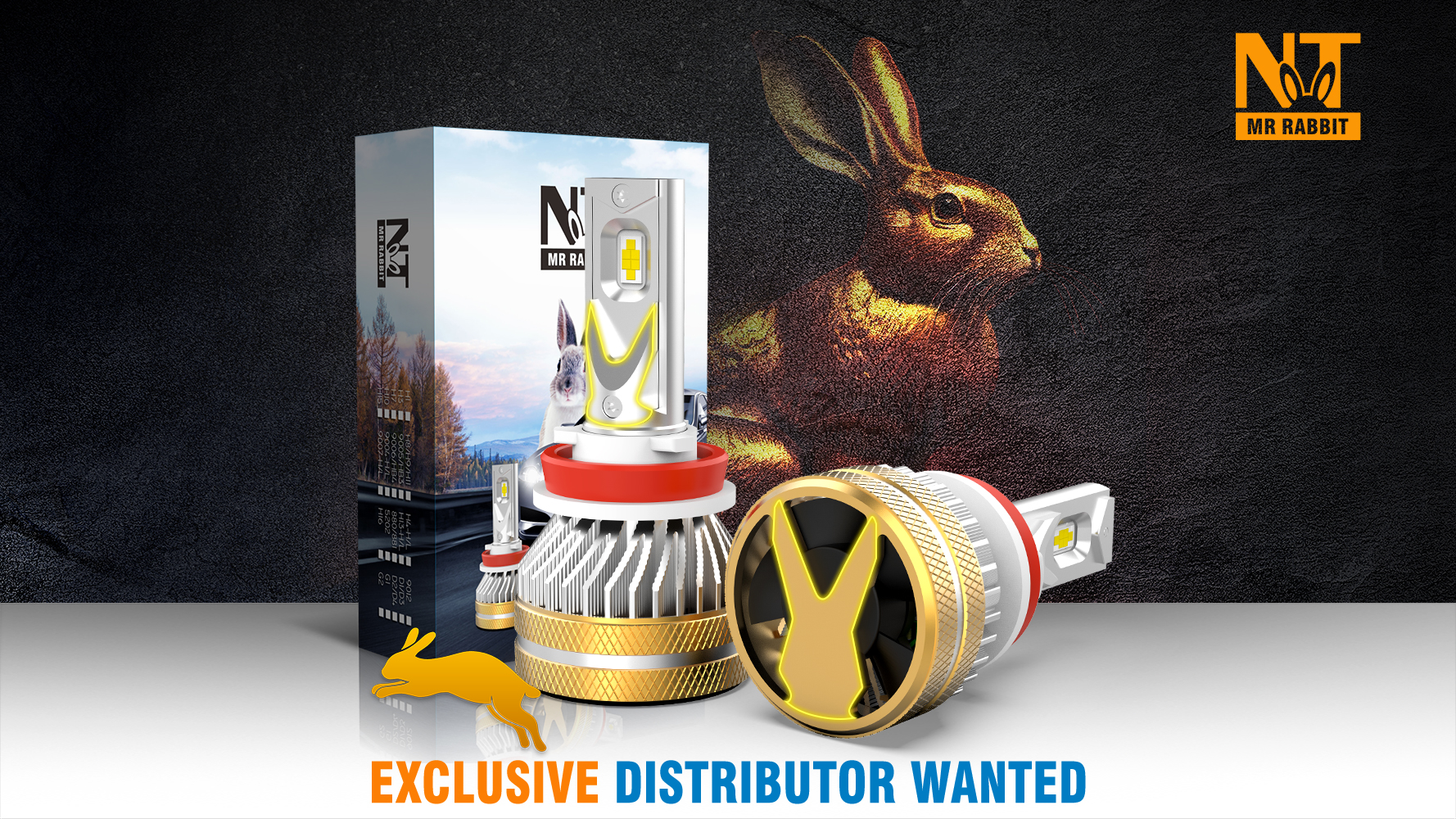 NAOEVO, a leading automotive LED lights manufacturer, has recently introduced its latest NT LED headlight bulb, which promises to be the most stylish 9012 LED bulb in the automotive lighting industry.
Stylish Rabbit Design
One of the most attractive features of the NT LED headlight bulbs is its "Rabbit Design." 2023 is the year of the rabbit in China, the NT LED bulb profoundly demonstrates the rabbit spirit: Speed, Cleverness, and Lucky. Drivers who use this NT LED bulb can feel confident and safe, knowing that the rabbit's good fortune is with them.
Additionally, rabbits are known for their sharp vision and keen senses, which align with NAOEVO, we have rabbit-like insight into the market, and the NT LED headlight bulbs meet market needs and trends. With the NT LED headlight bulbs, you can "jump" to a higher level in your career, and is capable of "multiplying" profits for your business.
Increased Brightness

Equipped with a 6pcs*55mil high power flip chip, the NT LED headlight kits produce incredible brightness with an output of 80W 9600LM, 300% more light than traditional halogen bulbs.
Safe Light Beam Pattern
The NT LED headlight bulb uses NAOEVO's patented optical technology, which ensures that the bulbs produce a clear cutoff line on the road. The best optical alignment of the LED chips contributes to producing a wide and uniform light beam. The 1.5 mm ultra-slim copper substrate greatly simulates the lighting position of halogen bulbs.
Longer Lifespan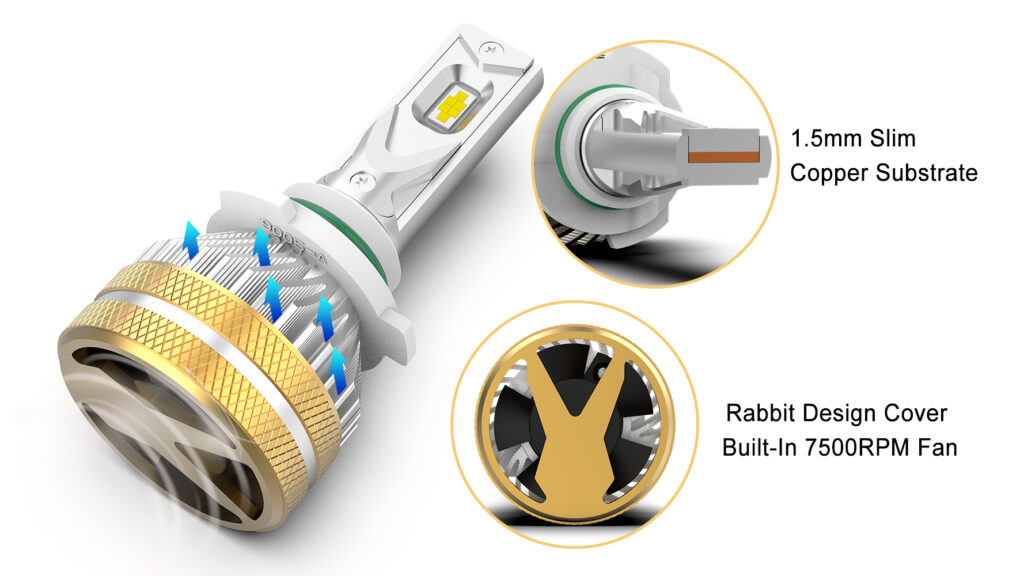 The NT LED headlight bulb's internally opposed 1.5mm thin copper substrate extract as much heat as possible from the area surrounding the LED chips and transfers it to the heat sink. The all-in-one heat sink is made from 6063 aluminum, and inside is a 7,500 RPM high-speed fan.
Easy Installation
The NT LED headlight bulb is also very easy to install, with a simple plug-and-play design that requires no additional wiring or modifications.
---
Specification
| | |
| --- | --- |
| POWER | 40W 4800LM / BULB |
| COLOR | 6500K WHITE |
| VOLTAGE | DC9-16V |
| OPERATING VOLTAGE | 13.5V |
| CHIP | 6 PCS 55 MIL FLIP CHIP |
| WARRANTY | 1 YEAR |
| SIZE | 1.45*3.05 INCH |
---
Why Choose NAOEVO as Your SUPPLIER?
Focus on quality
Good at research and development
OEM/ODM services
Strong productivity
Fast delivery time
Exclusive distributor benefits
Best factory & wholesale price