If you are doing wholesale business of automotive car lighting in Delhi, sourcing top-quality car LED lighting suppliers is essential.

In this detailed exploration, we present the top 5 car LED light suppliers in Delhi, catering specifically to your wholesale needs.

These trusted industry suppliers offer a comprehensive range of premium lighting products, including car headlight bulb, tail light, exterior and interior lights, LED light bulbs, ensuring that you get the best wholesale price and quality products.

Whether it's for safety, style, or performance, these suppliers have you covered with top-notch LED lighting solutions.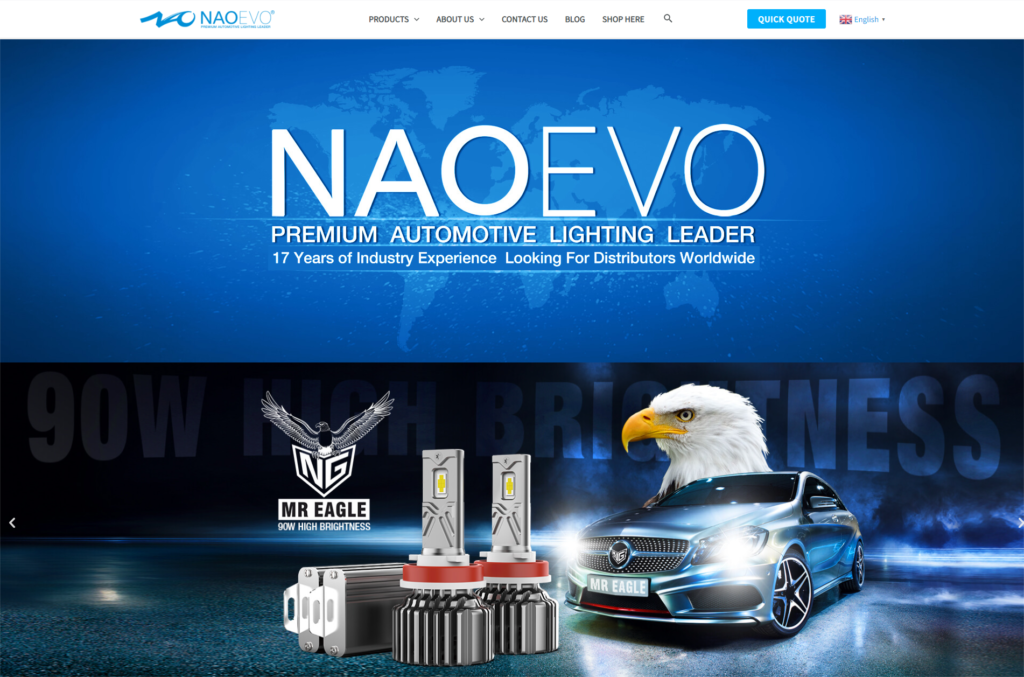 Foundation Year: 2006
Business Type: Manufacturer & Supplier
Main Products: LED Car Headlight Bulb, Motorcycle LED Bulb, LED Car Signal Lights, LED Work Lights
Location: China

NAOEVO has been a global leader in development, design, and manufacturing of LED car lights since 2006.

With 17 years experience in LED car lights research and development, they have become one of the most trusted brands in Delhi in supply of wholesale LED headlight bulbs, motorcycle LED bulbs, LED turn signal lights, and LED work lights.

Some of their products such as NG, ND, NL, S4 Pro LED headlight bulbs for car, have gained huge popularity in Delhi due to its superior brightness, long-lasting, and stable quality.
Moreover, with over 10,000 square meter factory located in China, NAOEVO is able to meet the needs of large scale order from all over the world included India.

The highly mechanized production model allows them to sell 4 million sets of LED lights per year. They also provide OEM and ODM service, including custom logo, package, appearance, light color, and etc, whether it is a small wholesaler or a large company, they provide exclusive supports to help you boost your business.

Their mature logistics system in Delhi guarantees swift shipments, and their exclusive distributor support has expanded their reach to over 40 distributors worldwide.
Key Features:
▶New products released every month, continuously innovate
▶Quality products with long warranty
▶Fast delivery, competitive wholesale price
▶Quality OEM, ODM services
▶Rich experience toward India's market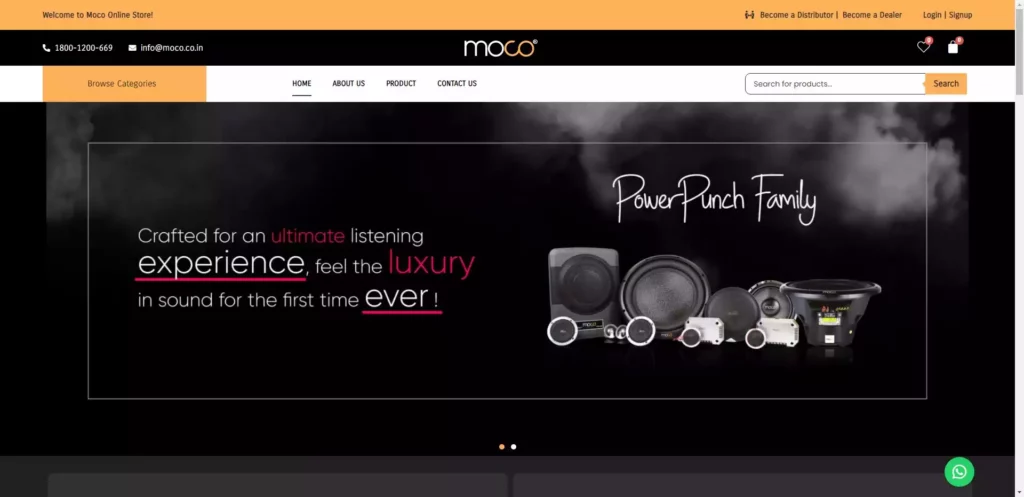 Foundation Year: 2016
Business Type: Supplier
Main Products: Car LED Lighting; Car Accessories; Car Audio Systems; Automotive Electronics, etc
Location: Delhi, India

Moco, a subsidiary of Abbtron Technologies Pvt. Ltd., has made remarkable strides since its inception in 2016. Boasting an extensive customer base in the B2C sector and a strategic B2B presence nationwide, they have grown into a corporate machinery powerhouse in just eight years.

Their portfolio includes multiple proprietary brands spanning various automotive categories. They are dedicated to constant improvement and aim to deliver exceptional customer experiences.

Their mission is not just to provide the best customer service but to redefine excellence in every interaction. With hundreds of thousands of satisfied customers, Moco is committed to raising the bar in the automotive industry.
Key Features:
▶Diverse product range
▶High-quality products
▶Customer-centric approach
▶Mature logistics system in Delhi, fast shipping
▶Local brand in India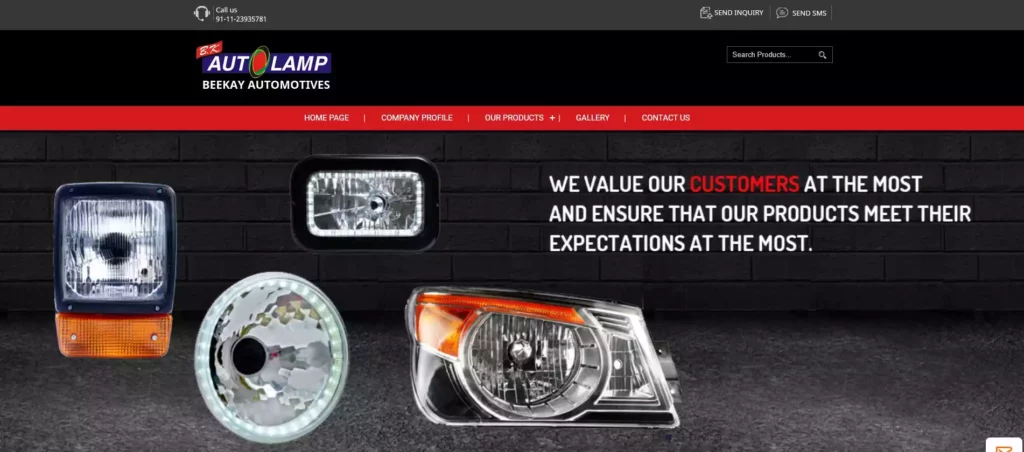 Foundation Year: 1976
Business Type: Supplier & Retailer
Main Products: Car LED Headlight Bulbs, PU Adhesive Sealants, Car Horns, etc
Location: Delhi, India

Beekay Automotive, established in 1976, has earned a distinguished reputation in the automotive lighting industry.

Committed to delivering premium-quality products, they have partnered with reputable manufacturers known for their credibility and adherence to quality standards.

With 47 years of experience, Beekay Automotive serves hundreds of thousands of automobile companies, offering a variety of products, including LED headlight bulbs, tail lights, signal lights and bulb holders.

Their well-organized warehouse and ethical business practices ensure safe storage, efficient retrieval, and damage-free deliveries, reinforcing their position as a trusted supplier in Delhi.
Key Features:
▶Top-Quality Products
▶Competitive Pricing
▶Reliable Customer Support
▶Established Reputation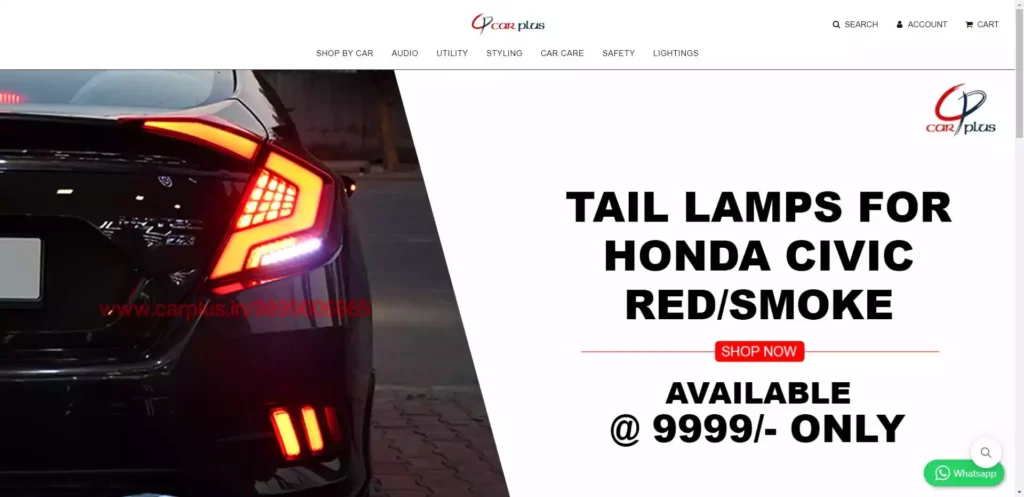 Foundation Year: 2011
Business Type: Supplier & Retailer
Main Products: LED bulb for car, HID bulb, Headlight Assembly, Tail Lights, Car Care
Location: Delhi, India

Carplus, the best LED car light supplier in Delhi, has redefined the automotive accessory landscape. As a one-stop destination for all your car accessory needs, Carplus has established a nationwide presence by delivering top-notch products.

Their inventory boasts 50,000 branded auto accessories from industry leaders like KMH, Polk Audio, Sony, Pioneer, and JVC, all offered at competitive prices. Carplus offers a comprehensive range of car accessories, including Car Bluetooth Kits, Car Audio Systems, GPS Navigators, Car Seat Covers, Parking Sensors, and more.

With an unwavering commitment to quality, durability, and exceptional customer service, Carplus is your go-to choice for enhancing your driving experience. Shop with Carplus today and elevate your car's functionality and aesthetics.
Key Features:
▶One-Stop Shop
▶Quality Assurance
▶Extensive Product Range
▶Affordable Pricing
▶Leading Brands in Delhi
Foundation Year: 1975
Business Type: Exporter and Manufacturer
Main Products: Car LED Headlight Bulbs, PU Adhesive Sealants, Car Horns, Automotive Accessories
Location: Delhi, India

With a rich legacy dating back to 1975, Mahajan Auto Deals has established itself as a dependable and renowned manufacturer in the automotive realm.

Operating as a Sole Proprietorship company from Meerut, Uttar Pradesh, India, we specialize in crafting a wide array of automotive products, ranging from Car LED Headlight Bulbs and PU Adhesive Sealants to Car Horns and more.

Our unwavering commitment to offering diverse product specifications ensures complete client satisfaction, and our robust logistical support ensures prompt product delivery. Under the astute guidance of Mr. Mayank Mahajan, our Owner, we have steadily expanded our clientele, solidifying our presence in India's automotive landscape.
Key Features:
▶Highly experienced professionals
▶Timely delivery
▶Excellent logistic facility
▶Fair business practice
▶Wide distribution network in India
▶Qualitative range of products

How To Choose a Reliable Led Car Light Supplier In Delhi
Choosing a reliable LED car light supplier in Delhi is crucial to ensure the quality and performance of automotive lighting products. Here are some factors you should consider before choosing supplier of LED car light in Delhi.
Research and Reputation:
Begin by researching potential suppliers and checking their reputation in the India's market. Look for companies with a strong presence and positive customer reviews.
Experience Matters:
Choose a supplier with a solid foundation and years of experience in the automotive lighting industry. Experience often correlates with product quality.
Product Range:
Ensure the supplier offers a diverse range of LED car lights to meet various vehicle needs. A comprehensive product range is a sign of a reliable supplier.
Quality Standards:
Verify that the LED car lights meet industry quality standards and certifications. High-quality products are essential for safety and longevity.

CONCLUSION
In the bustling automotive hub of Delhi, finding the best LED car light supplier is paramount. After exploring the top 5 companies, it's clear that each offers unique advantages.
If you're seeking the top LED car light supplier in Delhi, NAOEVO stands out as an excellent choice for your automotive lighting needs.