In the ever-evolving landscape of automotive lighting, 6000-6500K white LED headlight bulbs have long been the norm in the market, they provide day-like white which greatly improve the visibility at night.
However, certain regions in India encounter with heavy rain throughout the year, affecting the effectiveness of traditional white light.
Moreover, specific areas enforce regulations mandating particular color temperatures for headlights, and there are also some consumers keen to retrofit their car headlights in different color.
Therefore, the new technology of three-color LED headlights came into being in India.
By seamlessly merging three colors into one, these LED headlight bulbs meet the different needs of consumers at the same time.
If you are looking for high-quality three color automotive LED bulbs in India, then you should read on, in this article, we will show you top four best-selling Tri-Color LED bulb for car in India, hopefully to help you in your choice.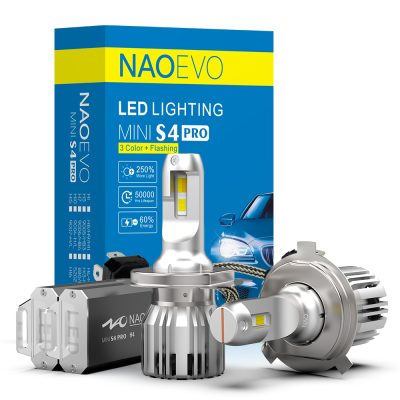 NAOEVO has always been a prominent player in the automotive lighting industry, and its S4 Pro Series LED headlight is one of the most popular three-color LED bulb for car in India.
Equipped with 43MIL*9 + 55MIL*3 dual color flip chip, the S4 Pro LED bulb can switch between 3 color of 6500K/4300K/3000K, providing clear visibility no matter in what kind of weather conditions.
The S4 Pro LED bulbs are equipped with high-efficient flip chip, so as to deliver a maximum brightness of 60W 7200LM per set, which is 300% more light than halogen.
The S4 Pro LED headlight bulbs feature a 1:1 mini design as halogen, allowing them to produce a safe light beam pattern. Simultaneously, they retain an perfect light beam pattern characterized by a distinct cutoff line. The compact design also facilitates simple installation and leaves enough room within the housing for effective heat dissipation.
POWER: 60W 7200LM / SET
WARRANTY: 2 YEARS
VOLTAGE: 13.5V
LIFESPAN: 50,000 HRS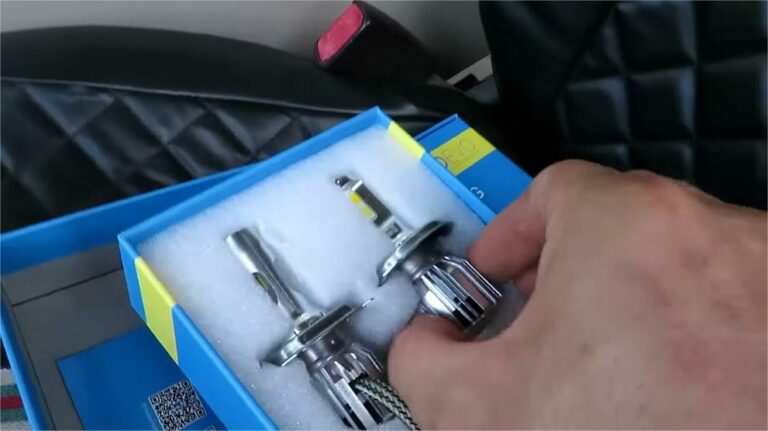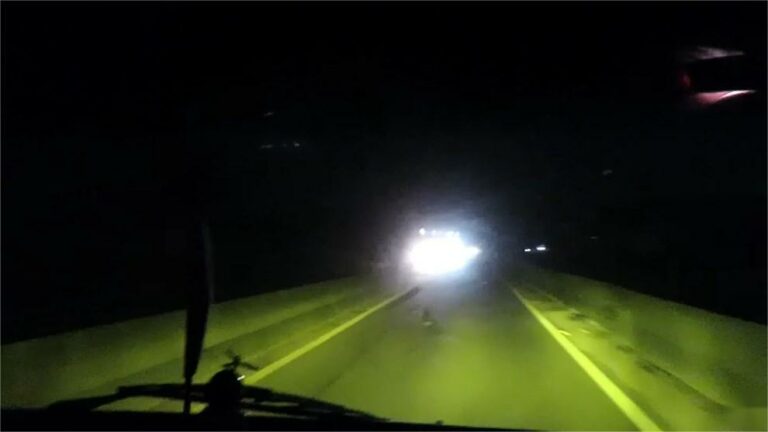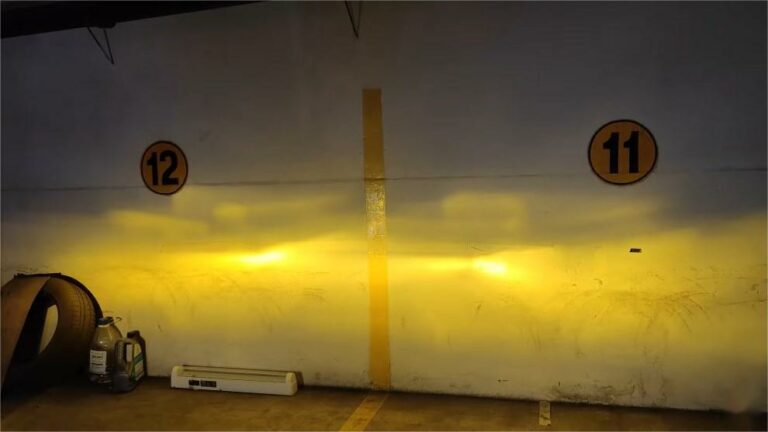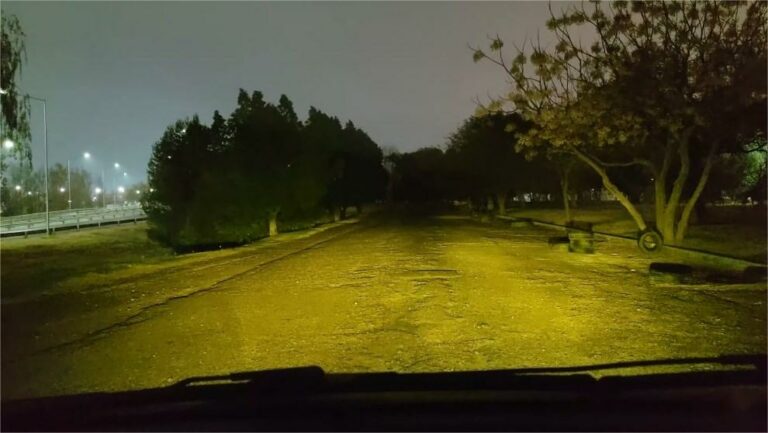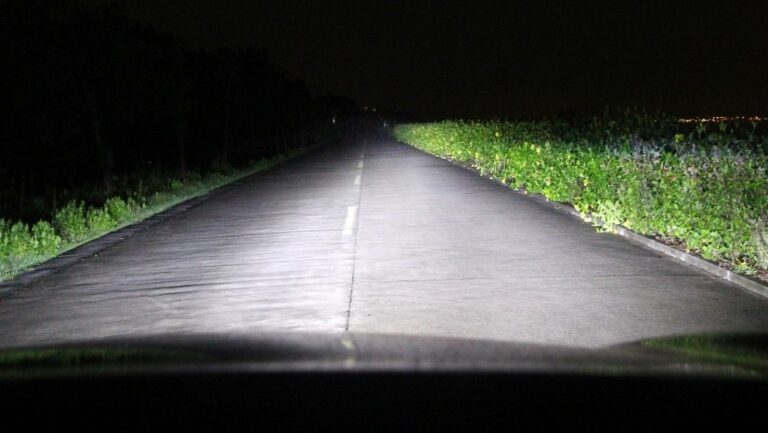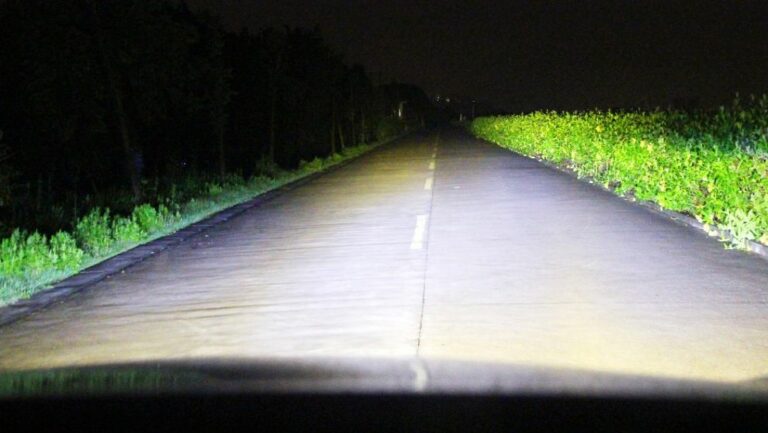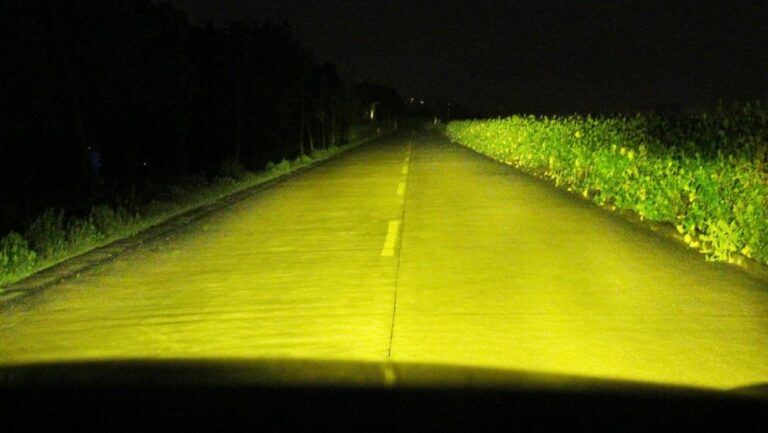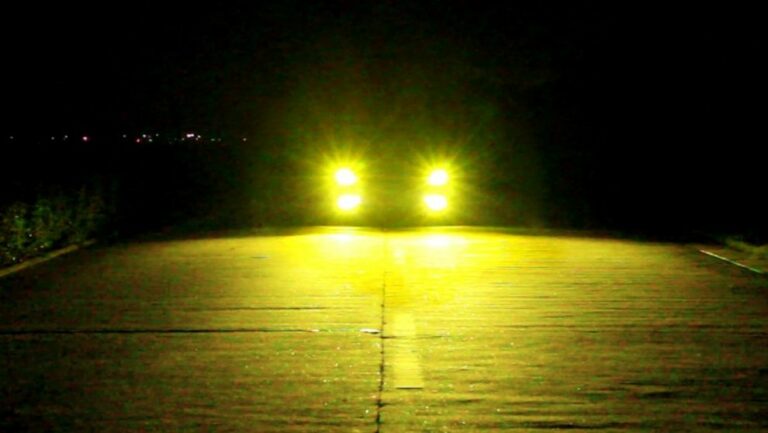 Excellent brightness, stable quality
Mini design for easy installation
Perfect light beam pattern
Three color + flashing mode
2 years of warranty
More expensive than rivals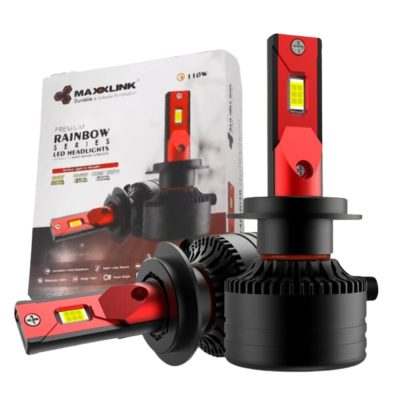 Maxxlink Rainbow Series is another option if you are searching for quality three color LED headlight bulb in India. With its unique Tricolour 3000k/4300k/6000k, they can be used in rainy, foggy and normal night.
The imported USA CSP Chip enables the bulbs to deliver a high power of 110W, which is 500% increase in luminosity, significantly improving visibility for an enhanced driving experience. Illuminate the road up to an impressive 500 meters.
No need to find 12V power supply, the Maxxlink Rainbow series LED bulbs are designed with 400V-25KV connection, and a built-in Canbus driver, this design makes them fit to most of the car modes without causing any errors.
The cooling method is also one of the selling points of Maxxlink. Equipped with a copper tube, slim copper plate, and double ball fan, these bulbs maintain a long lifespan of 30,000 hours.
Embrace this ultimate automotive lighting solution with Maxxlink. They commit to a comprehensive 24-month warranty.
Power: 110W 11000LM / Set
Warranty: 2 Years
Voltage: 13.5V
Lifespan: 30,000 HRS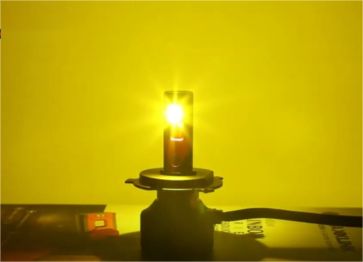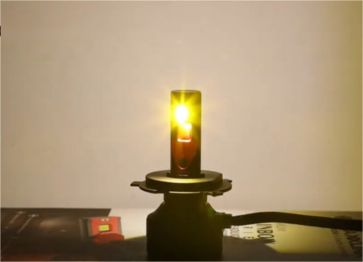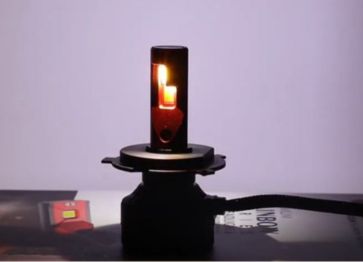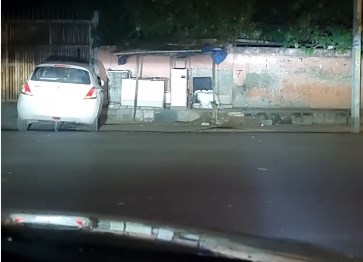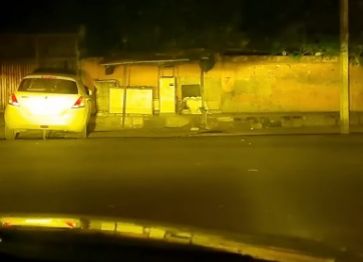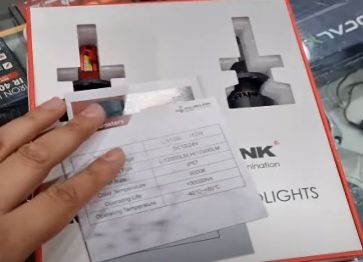 Advanced cooling technology
Plug-n-play, no modification
Exceptional high brightness
Aesthetics lamp design
Expensive price
Large heat sink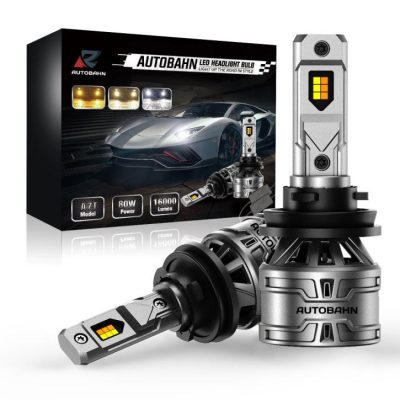 When it comes to illuminating your driving experience, the Autobahn LED Headlight Bulb stands out as one of the best 3-color changing LED headlight bulbs in India.
Boasting an impressive 80W power output and an astonishing 16000LM per set, these bulbs deliver an unparalleled brightness that's bound to leave a lasting impression.
One of the standout features is the meticulously designed ultra-thin light emitting surface, which emulates the positioning of traditional halogen filaments, leading to a wide and brilliant light beam pattern that adapts seamlessly to various headlight housings, ensuring optimal visibility and safety.
Here's where things get fascinating–the ADUTOMOTIVE GRADE 3 Colour chip. Seamlessly switch between 6500K, 4300K, and 3000K to suit any weather conditions and driving environment. Rain, fog, or dimly lit roads, these bulbs have you covered, providing the perfect lighting solution for every scenario.
Concerned about heat management? Rest assured, these bulbs are engineered with a Copper Substrate and Turbo fan, ensuring efficient heat dissipation and prolonged performance.
Power: 80W 16000LM / Set
Warranty: 1 Year
Voltage: DC9-32V
Lifespan: 30,000 HRS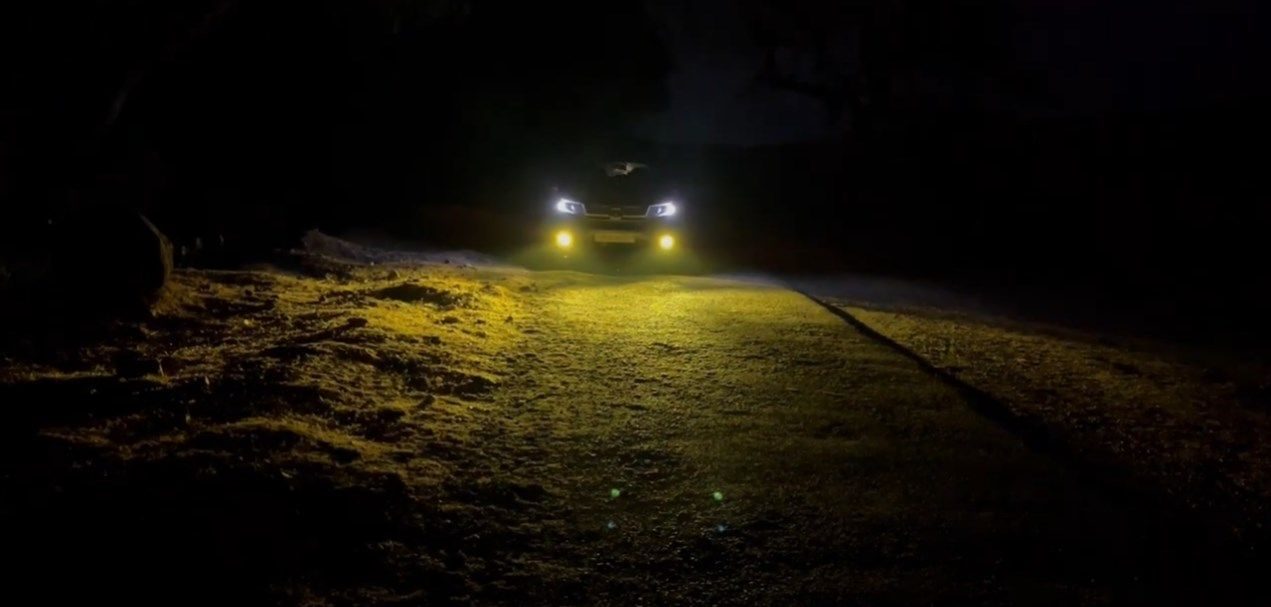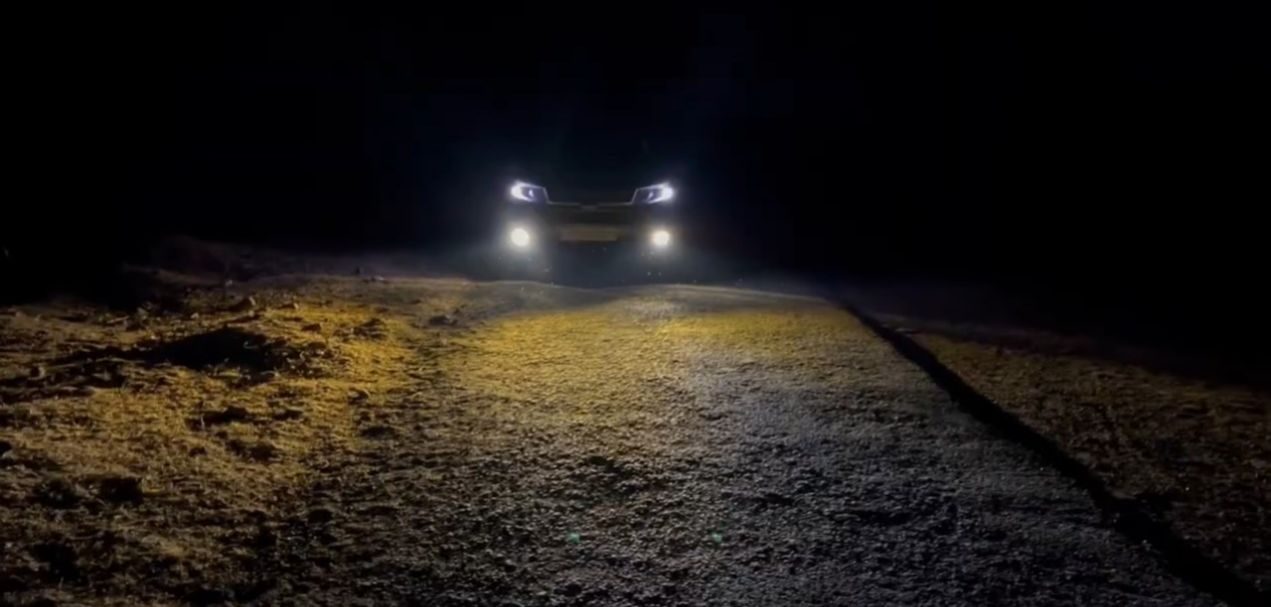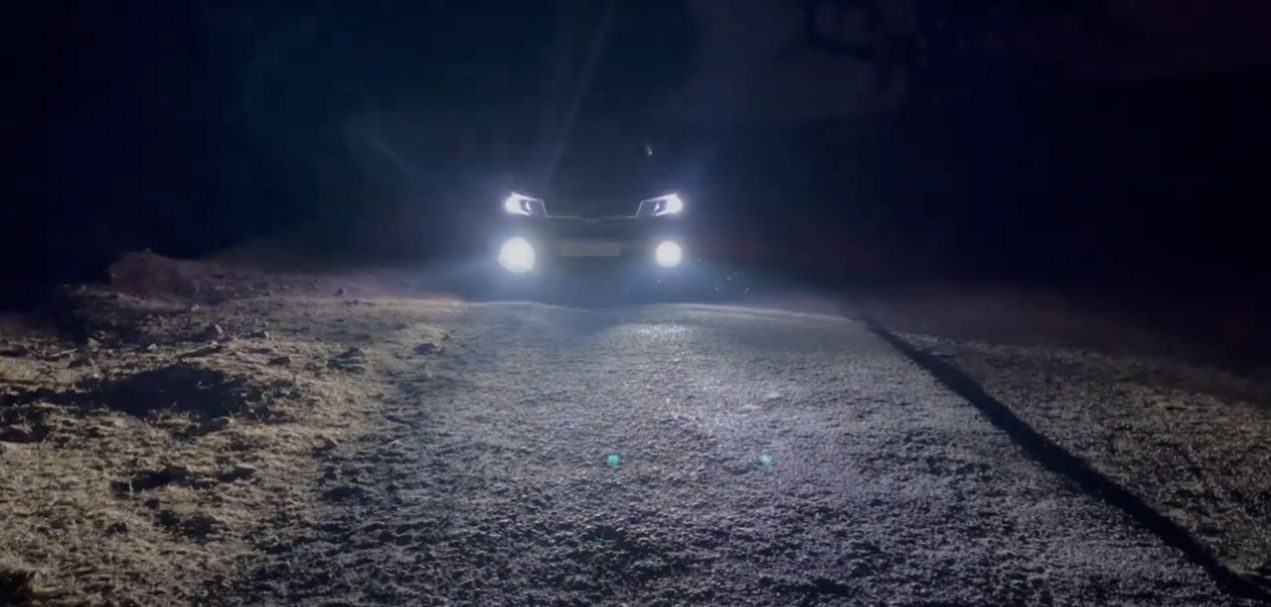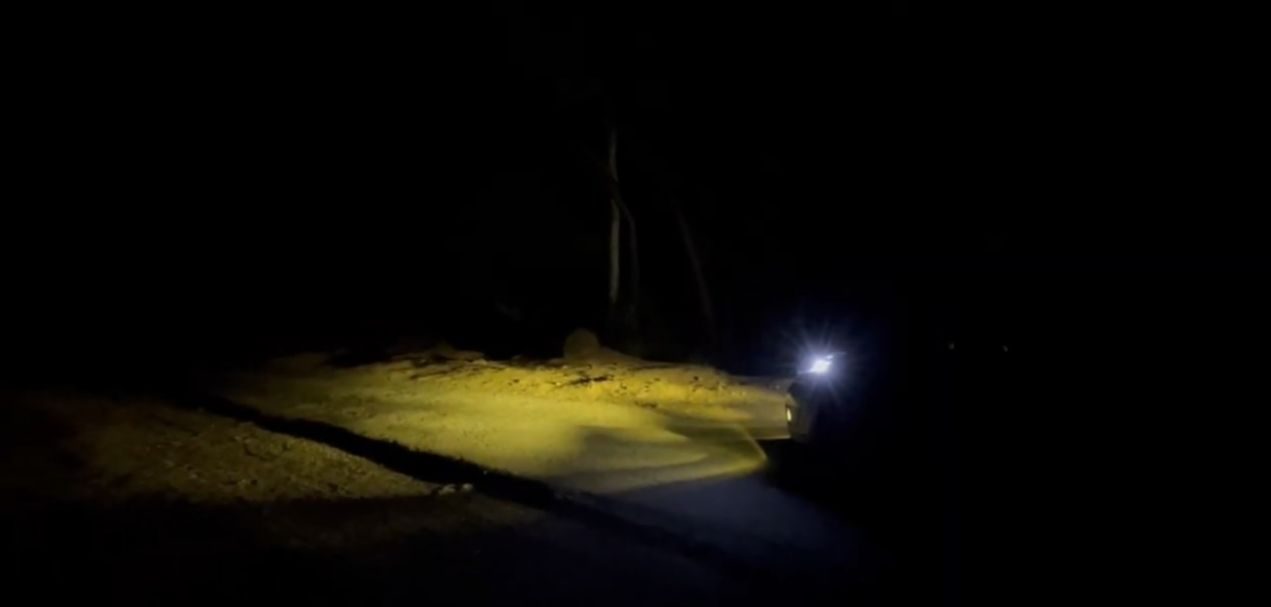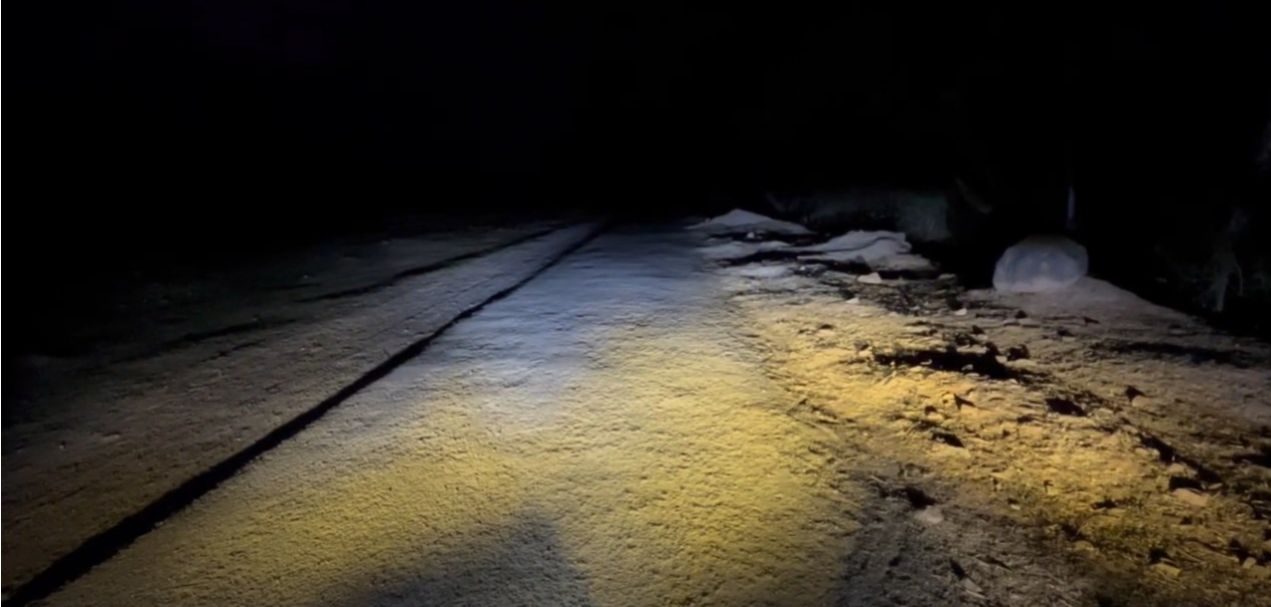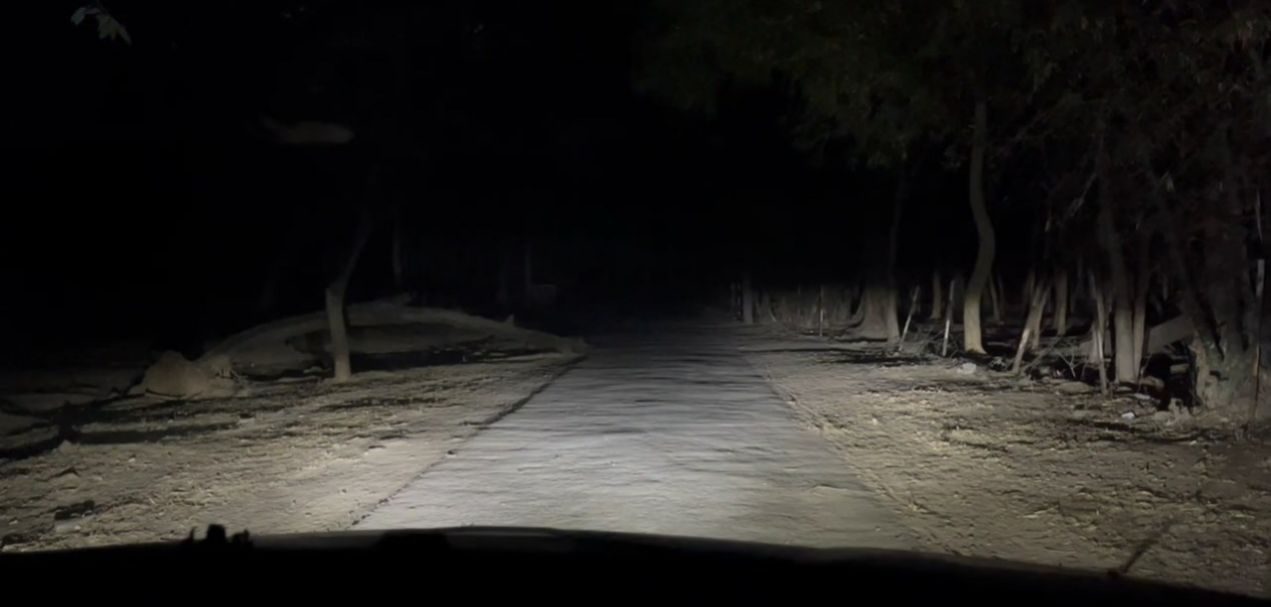 Stylish design
Efficient cooling method
16000LM high brightness
IP68 waterproof and dustproof
Not stable brightness
Generate excessive heat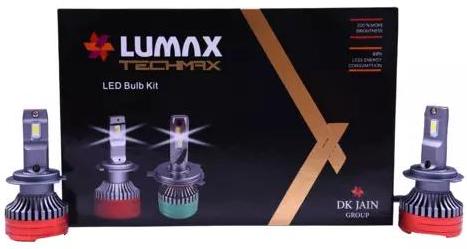 Lumax is a local brand in India known for providing quality and long-lasting automotive lighting that cater to Indian customers. Designed to cater to the diverse driving conditions in India, Lumax has developed a super bright three-color LED bulb for car in India.
Equipped with cutting-edge CSP LED chips, Lumax LED bulbs offer a stable output of 75W 10,000LM per set, which is 300% brighter than original halogen. They also provide a stylish look as well as superior brightness, allowing you to see farther and react sooner.
The three color changing of 6500K 4300K 3000K makes drivers to have better visibility in all kinds of weather conditions.
Installation? A breeze. Thanks to their Plug and Play design, you won't need professional to get these bulbs installed, only 15 minutes installation.
Temperature extremes are no match for these bulbs. Operating smoothly from a bone-chilling -40℃ to a scorching +80℃, they've got the endurance to keep you going, no matter the conditions.
Power: 75W 10000LM / Set
Warranty: 1 Year
Voltage: DC9-32V
Lifespan: 30,000 HRS
Plug-n-play
Operate in an extreme temperature
IP68 waterproof
Diffuse light beam pattern
6500K 4300K 3000K, Which is Best For Night Driving?
This color temperature is often considered the most suitable for night driving. It provides a balance between visibility, clarity, and reduced glare.
The light produced at 4300K is a neutral white with a slight warm tone, which is comfortable for the eyes and helps enhance contrast, making objects on the road more easily distinguishable. It strikes a good compromise between brightness and glare reduction. 
Also learn:  5 Most Popular 4300K LED Car Lights In India
This color temperature produces a cooler, bluish-white light. While it might offer good visibility in some conditions, it can lead to increased glare, especially in wet or foggy weather.
The bluish tone can also cause color distortion and make it harder to recognize certain objects. As a result, 6500K might not be the optimal choice for night driving, especially considering the potential glare and discomfort it could cause.
Also learn:  The Hottest 6500K White LED Car Lights In India
This color temperature produces a warm, yellowish light. While it might provide a comfortable and soothing ambiance, especially in foggy conditions, it's generally not recommended for primary nighttime driving. The warm tone can reduce contrast and visibility, making it more difficult to see objects on the road.
How To Select Quality LED Bulb For Car In India?
Brightness and Lumen Output:
Indian roads can be challenging, so prioritize brightness. Look for LED bulbs with a high lumen output to ensure clear visibility, especially during low-light conditions.
Color Temperature:
Opt for a color temperature between 4300K and 6000K for optimal visibility and reduced glare. This range is well-suited for the diverse weather conditions in India.
Certifications and Regulations:
Ensure that the LED bulbs meet Indian regulatory standards such as the Automotive Industry Standards (AIS) or Bharat Stage (BS) emission standards. Check for any required certifications or approvals.
Beam Pattern:
Look for LED bulbs with a focused and well-defined beam pattern that adheres to Indian road regulations. Proper beam patterns prevent glare for other drivers.
Compatibility:
Verify that the LED bulbs are compatible with your vehicle's make, model, and year. Consider bulbs that offer compatibility with a wide range of vehicles to ensure a proper fit.
Heat Dissipation:
Given India's climate, efficient heat dissipation is crucial. Look for LED bulbs with effective cooling mechanisms to prevent overheating.
Ease of Installation:
Select LED bulbs that offer plug-and-play installation or clear instructions, as this can simplify the installation process.
Warranty and Customer Support:
Choose bulbs that come with a reasonable warranty period and reliable customer support. This is essential in case you encounter any issues with the bulbs.
The four bulbs mentioned above are the best three-color automotive LED headlights in India, these bulbs enhance both the visual appeal and safety aspects of vehicles on Indian roads. If you are searching for the best-overall Tri-Color LED car lights, NAOEVO should be your top choice!