The automotive industry in India has been thriving, with a growing demand for high-quality car light accessories. Whether you're a car dealership, an auto parts retailer, or a vehicle customization shop, finding reliable suppliers is crucial to meet the expectations of your customers. In this comprehensive guide, we will introduce you a list of top car light accessories companies in India, catering specifically to customers who want to do wholesale business.

1. Philips Automotive Lighting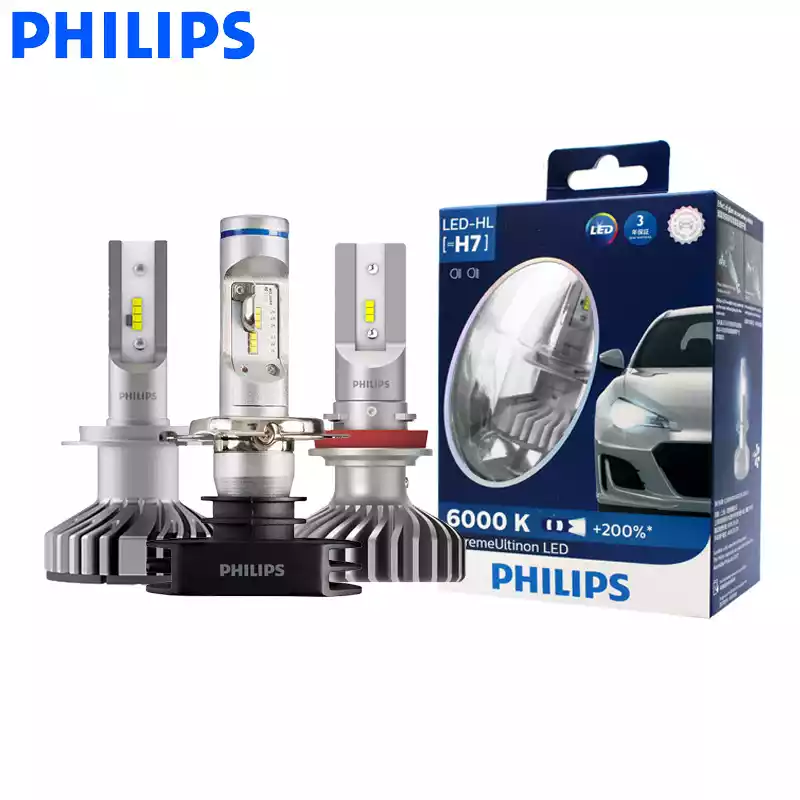 Founded Year: 1891
Main Products: headlight bulbs, fog lights, tail lights, LED light bars, interior LED lighting
Web: https://www.philips.co.in/
Philips Automotive Lighting, a prominent name in the automotive industry for over 100 years, brings its legacy of innovation to India. Specializing in cutting-edge lighting solutions, Philips offers a wide range of car light accessories, including headlight bulbs, fog lights, tail lights, LED light bars, interior LED lighting and more.

Wholesalers in India benefit from Philips' reputation for quality and a wide product range, ensuring a reliable supply of top-notch lighting solutions to meet customer demands and enhance their business reputation.

2. Osram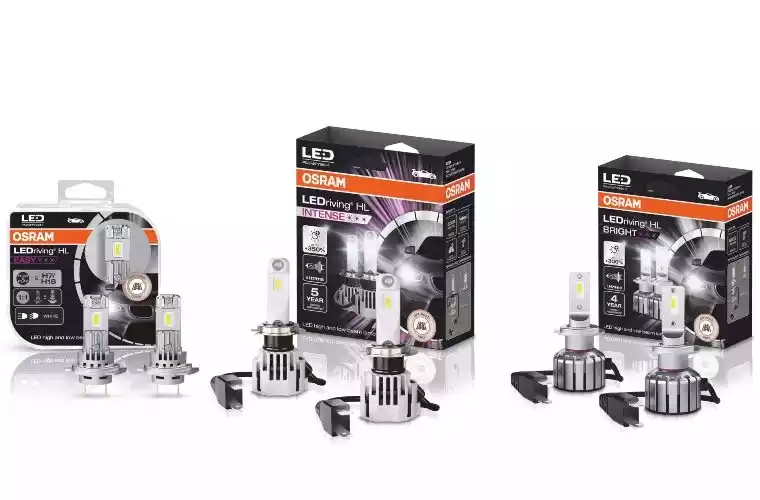 Founded Year: 1919
Main Products: LED Headlight Bulb; HID Xenon Bulb; Laser Bulb; Car Exterior Lights; LED Work Light
With over a century of experience, OSRAM has emerged as the world leader in automotive lighting, including in India. They are the trusted partner of major automobile manufacturers globally. OSRAM's commitment to quality and innovation ensures that their car light accessories meet the highest standards, benefiting Indian consumers.

OSRAM sets the bar higher than ECE minimum requirements, aligning with the exacting standards of car manufacturers. Their unwavering focus is on customer safety and enhanced road visibility. OSRAM is dedicated to continuous innovation, prioritizing improvements in vehicle lamps for superior road vision for drivers and heightened awareness for fellow road users.

OSRAM leads in lighting technology with top engineers in Germany. Their rigorous quality management ensures intelligent solutions and unmatched product quality. They are the trusted development partner for major headlight manufacturers, delivering OEM quality to the aftermarket with precision production lines.

3. Blaupunkt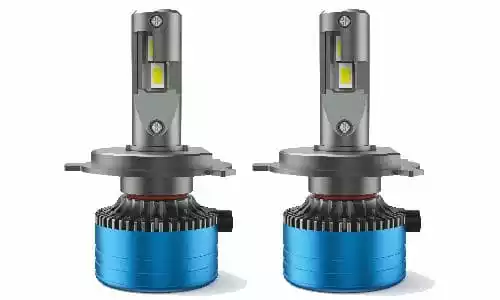 Founded Year: 1923
Main Products: LED Headlight Bulb; Car Ambient Light; LED Car Signal Lights;
Founded in 1923, Blaupunkt has established itself as a prominent player in the Indian automotive lighting accessories market. They offer a comprehensive range of high-quality products, including LED headlight bulbs, car interior lights, tail lights, and turn signal lights. Blaupunkt's popularity in India can be attributed to their unwavering commitment to the highest quality standards, stylish designs, upgraded brightness, and crisp white light.

Distributors and dealers benefit from Blaupunkt's local presence in India, enjoying fast shipments and technical support from a brand with extensive experience in automotive lighting. With a wide selection of car light accessories, Blaupunkt caters to diverse demands in the Indian market.

4. BOSCH Automotive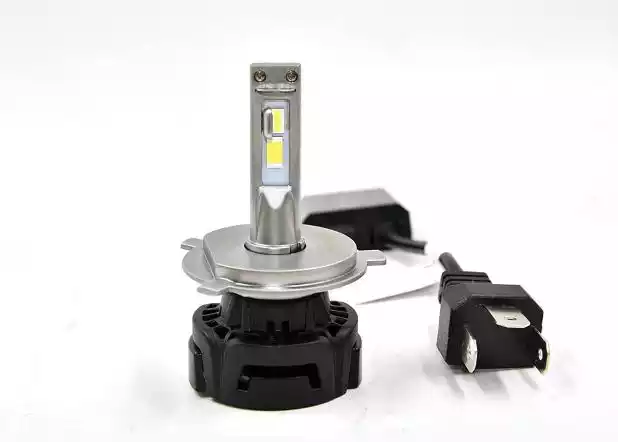 Founded Year: 1922
Main Products: Halogen Bulb, LED Headlamp, HID Bulb, LED Bulb For Bike
Web: https://ap.boschaftermarket.com/in/en/parts/bulbs-and-lighting
Established in 1922, Bosch Automotive has been a pioneering force in the Indian automotive landscape for 100 years. Known for its cutting-edge engineering, Bosch offers a diverse range of automotive products and solutions, from fuel injection systems to advanced safety technologies. Their relentless pursuit of quality and innovation has made them a trusted name in India, serving both the aftermarket and original equipment manufacturers (OEMs).

Bosch's popularity in India is underpinned by their commitment to delivering high-quality products that meet the specific demands of the Indian market. They provide superior performance, durability, and reliability, making them the preferred choice for consumers and OEMs alike.

Wholesalers benefit from Bosch's extensive portfolio, which covers various automotive components, including engine management systems, automotive lighting, and safety systems. Bosch ensures swift and efficient product availability, backed by comprehensive technical support. Their reputation for excellence and a global presence further bolsters their appeal, making Bosch Automotive an invaluable partner for wholesalers and distributors in India.

5. NAOEVO

Founded Year: 2006
Main Products: LED Headlight Bulbs, Motorcycle Bulbs, LED Turn Signal Lights; LED Work Light;
Founded in 2006, NAOEVO boasts 17 years of experience in automotive lighting research and development. This dedication has catapulted them to a leading position in India's automotive lighting market. NAOEVO is known for its commitment to providing high-quality products at competitive wholesale prices. They offer a wide range of automotive car accessories designed to meet the unique demands of the Indian market.

Popular products like the 3-color S4 Pro LED Bulb, NG Series LED headlights, and ND Series LED headlights have made NAOEVO a household name in India. These products are characterized by their high brightness and extended warranties.

Distributors benefit from NAOEVO's commitment to quality, with a low defect rate of less than 1%, minimizing risks for customers. Additionally, NAOEVO provides exclusive support for distributors, including access to the latest products, competitive wholesale prices, local promotion, and reliable shipment options. Their strong global distributor network further enhances their appeal.

What Car Light Accessories Include?
Car light accessories encompass a wide range of products designed to enhance, modify, or improve vehicle lighting. These accessories can include:
1. LED Headlight Bulbs:
Upgraded LED bulbs that offer brighter and more efficient lighting than traditional halogen bulbs.
2. HID Conversion Kits:
Kits that allow vehicles to use High-Intensity Discharge (HID) bulbs, providing high-intensity and long-range lighting.
3. Fog Lights:
Specialized lights designed to improve visibility in foggy, misty, or adverse weather conditions.
4. Tail Lights:
Replacement or custom tail lights that enhance the rear visibility of the vehicle.
5. Interior LED Lighting:
LED bulbs for interior lighting, including dome lights, map lights, and ambient lighting.
6. Turn Signal Lights:
Replacement or custom turn signal lights, often with unique designs.
7.Daytime Running Lights (DRLs):
Lights that improve the vehicle's visibility during daylight hours.
8. Light Bars:
Powerful LED light bars used for off-road driving or additional illumination.

How to Choose a QUALITY Car Light Accessories Supplier in India?
Reputation and Experience:
Look for suppliers with a solid reputation and extensive experience in the automotive lighting industry. Companies with a long history tend to have a better understanding of the market.
Product Range:
Ensure the supplier offers a wide range of car light accessories, including LED headlight bulbs, tail lights, fog lights, and more. A diverse product range indicates expertise and variety.
Quality Standards:
Verify if the supplier adheres to international quality standards. Certifications like ISO are good indicators of their commitment to product quality.
Product Quality:
Read customer reviews and testimonials to gauge the quality of their products. Look for mentions of durability, brightness, and overall performance.
Technical Support:
A good supplier should provide technical support and assistance to help you choose the right products and troubleshoot any issues.
Warranty:
Inquire about product warranties. Reputable suppliers often offer warranties, which can be a sign of confidence in their products.
Price and Cost Transparency:
Compare prices with other suppliers to ensure you're getting a competitive deal. Be wary of suppliers with significantly lower prices, as this might indicate inferior quality.
Delivery and Lead Times:
Check the supplier's delivery times and shipping costs. A supplier with efficient delivery processes can save you time and money.
Customer Service:
Assess the responsiveness and helpfulness of their customer service team. Prompt and reliable customer support is crucial.
Minimum Order Quantities (MOQs):
If you're a distributor or retailer, inquire about MOQs. Some suppliers may have minimum order requirements that you need to meet.
Distribution Network:
Find out if the supplier has a well-established distribution network. This can affect product availability and delivery times.
Customization Options:
If you require custom lighting solutions, check if the supplier can accommodate your specific needs.

CONCLUSION
In conclusion, India's automotive industry thrives with a multitude of reputable car light accessories companies. From established giants like Philips and OSRAM to India's popular brands like NAOEVO and Blaupunkt, the options are diverse. As wholesale customers, you have the privilege of choosing from a wide array of high-quality products, ensuring your business and customers receive the best. So, explore these top companies, select your ideal partner, and illuminate the roads of India with excellence in automotive lighting.