India is a country known for its diverse terrain and challenging road conditions, thus the importance of reliable car lighting India cannot be overstated.

With many dimly lit and unlit roads, having a dependable lighting system is crucial for safe driving. Traditional halogen bulbs, while common, have a short lifespan and often struggle to provide adequate illumination. Moreover, the desire to upgrade one's vehicle into a more stylish and modern-looking machine has led to a surge in the popularity of LED headlight bulbs.

Among the various bulb sizes available, the 9005 LED bulb has emerged as one of the most sought-after options. However, with numerous choices flooding the market, it can be challenging to find the right one.

In this article, we'll alleviate that challenge by presenting a curated list of the best-selling 9005 LED bulbs for cars in India.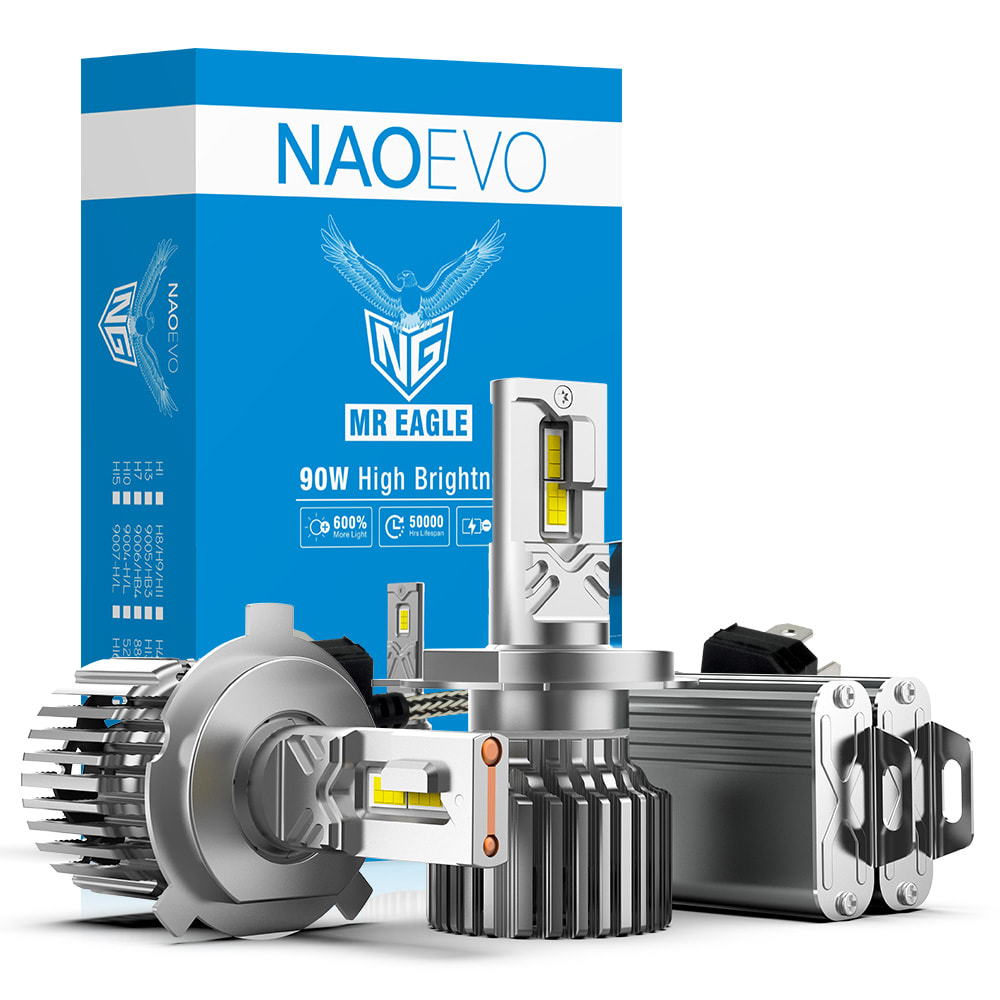 The NG 9005 LED headlight bulb is considered as the must go-to option in 2023. The Eagle design is one of the biggest features of the these bulbs. As the largest bird in the sky, eagles are unique for their immense strength and fearlessness. Just like the Eagle, NG LED headlight bulb delivers ultra-high brightness instantly.

If you want a super bright 9005 LED bulb for your car. The NG LED headlight bulbs will meet your needs. Equipped with 6*70 mil flip chip, this bulb are designed to deliver a high power of 90W 10800LM each bulb, which is 500% brighter than halogen.

While NG LED lights offer high brightness, they provide a safe and standard light beam pattern, a well-defined, even illumination with distinct cutoff lines, ensuring proper lighting on the road while minizing glare to oncoming drivers.

The NG 9005 LED car light bulb utilizes dual copper heat pipes, transferring 30W of heat each, enabling twice as fast heat dissipation compared to other bulbs. This results in enduring, uniform brightness that customers will appreciate.

What's more, NAOEVO we have upgraded the socket retainer to a universal type for 9005/9006/9012 model. You can forget about compatibility concerns–it's a simple plug-and-play process.
SPECIFICATION
POWER: 90W
LUMEN: 10800LM
CHIP: 6*70MIL Flip Chip
COLOR: 6500K White
VOLTAGE: DC9-16V
CURRENT: 6.66A
WARRANTY: 1 YEAR
LIGHTING EFFECT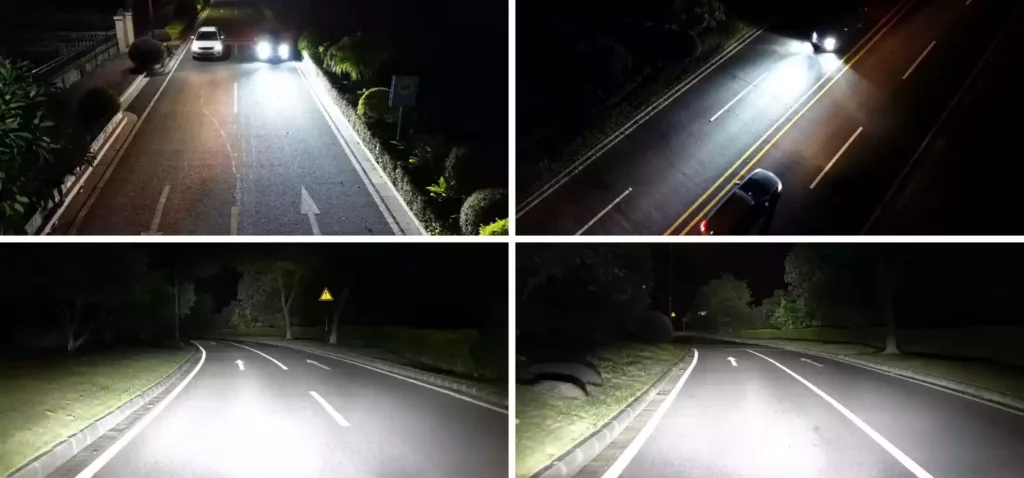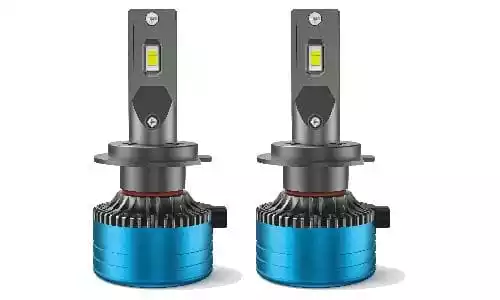 For those seeking to swap out their halogen bulbs, the Blaupunkt 9X Pro 9005 LED headlight bulb is an ideal choice. Featuring a 6000K color temperature and a sleek, compact design, these Blaupunkt 9X Pro LED car lights offer a hassle-free solution to elevate your car's headlights with a modern, daylight-like white illumination.

This sturdy headlight provides energy-efficient illumination while consuming minimal power, the 80W  7600LM high brightness enable driver to see clearly 120 meter (400 feet) ahead at night. The ultra-thin chip ensures a focused light beam pattern, eliminating issues with uneven brightness. Moreover, it doesn't produce any glare or blinding light for oncoming traffic.

The Blaupunkt 9005 LED headlight is perfect for extended journeys, thanks to its temperature-regulating driver that prevents degradation due to heat. Additionally, its high-speed fan and 6063 aluminum guarantees reliable performance, even in bad conditions.

Blaupunkt has designed this bulb to have the same plug as 9005 original halogen, making it a quick and easy plug and play installation that can be completed in just 20 minutes.

The Blaupunkt 9005 LED headlight is ideal for long-distance driving thanks to its temperature control driver, it doesn't degrade from heating. The high-speed fan also ensures that the headlight will work even in challenging circumstances.
SPECIFICATION
POWER: 40W
LUMEN: 3800LM
CHIP: Advanced High End Chip
COLOR: 6000K White
VOLTAGE: DC 12V
Warranty: 2 Years
LIGHTING EFFECT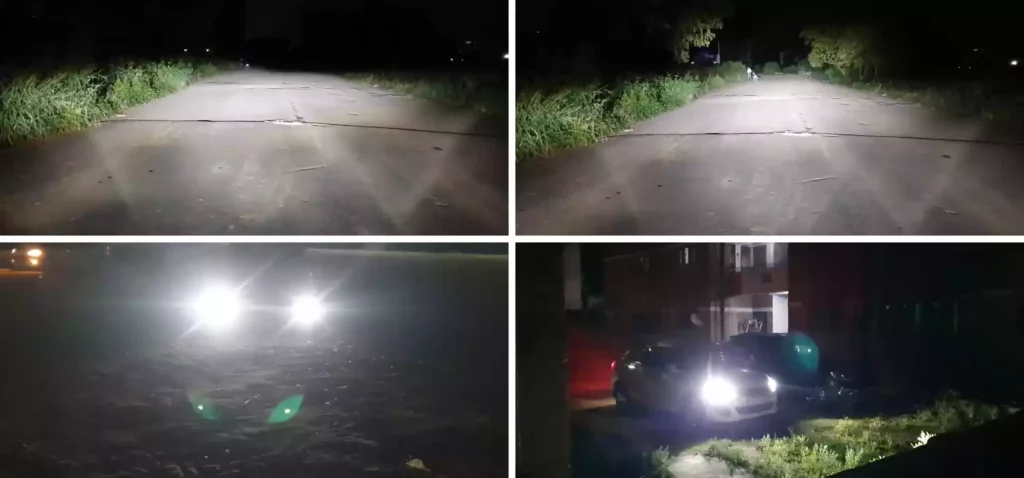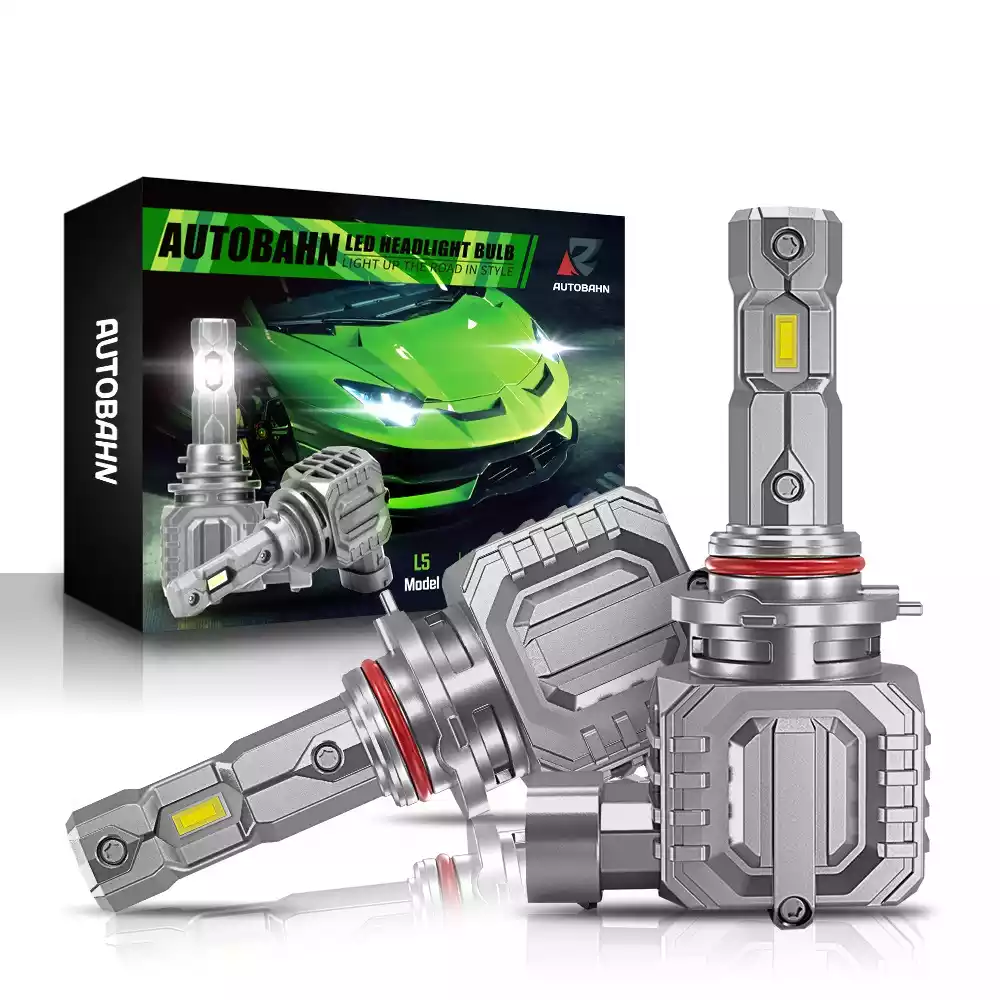 Autobahn, a reputable name in India's high-power automotive lighting, brings you the Autobahn L5 GXP-3 9005 LED headlight bulb—a stellar choice for those seeking to upgrade their original 9005 LED bulb. If you're in India and longing for an upgrade from dim halogen bulbs, this LED headlight is your answer.

Its standout feature? Exceptional brightness! These bulbs harness the power of the Automotive Grade GXP-3 chip, delivering a dazzling 18,000LM output with a 6500K color temperature—400% brighter than halogens. Enjoy a safer nighttime drive with a more expansive and evenly distributed beam.

What sets the Autobahn apart? Its 1:1 size mirroring halogen bulbs ensures a flawless light beam pattern and a breeze of an installation process. But the excellence doesn't stop there. These bulbs are built to last, with a 30,000-hour lifespan, thanks to smart air cooling, speedy side turbo fans, and temperature-regulating drivers.

They're designed for durability, with rugged airship-class aluminum housing that's five times tougher and ready to face all weather conditions. Waterproof, heatproof, and corrosion-resistant, Autobahn L5 GXP-3 9005 LED bulbs prove to be an enduring choice for your automotive lighting needs.
SPECIFICATION
POWER: 45W
LUMEN: 9000LM/bulb
CHIP: G-XP3 LED Chip
COLOR: 6500K White
VOLTAGE: DC 12V
Warranty: 2 Years
LIGHTING EFFECT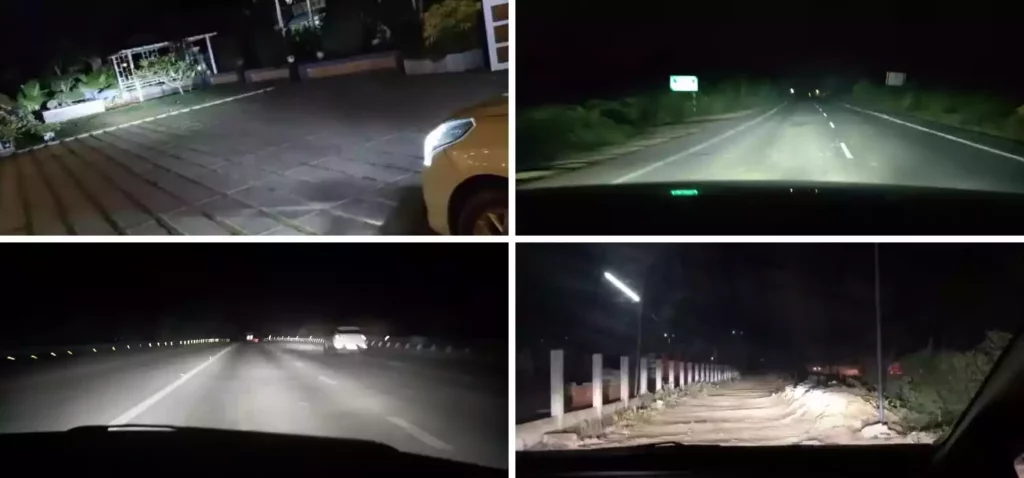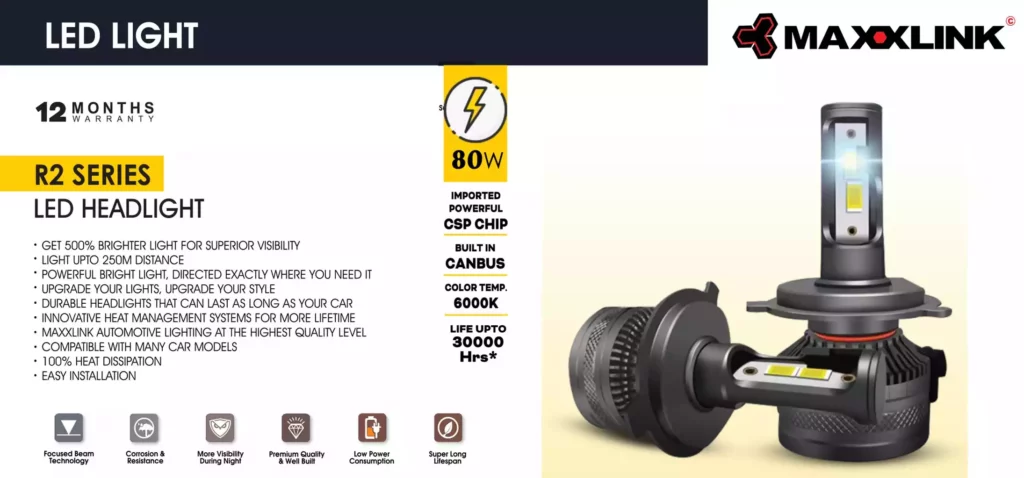 Maxxlink R2 LED headlight bulb is a game-changer for nighttime driving. If you're seeking better visibility after dark, look no further. With a robust CSP chip, these bulbs emit a brilliant 80W of light, illuminating the road up to an impressive 200 meters.

The 6000K day-like white light ensures clear, identical visibility, making nighttime journeys through rural areas and desolate highways a breeze.
Maxxlink is a name you can trust, offering a safe beam pattern for glare-free driving. These LEDs are significantly brighter than halogens but focus their light down the road, preventing blinding oncoming drivers and eliminating dark spots or shadows.

Maxxlink's innovative heat management system guarantees a prolonged lifespan. A high-speed turbofan and aluminum lamp body efficiently dissipate heat, while improved construction materials make these bulbs last 10 times longer than standard halogens.

As a renowned brand in India, Maxxlink provides LED headlight bulbs compatible with a wide range of Indian car models. They feature a built-in CanBus driver for instant activation and a space-saving design.

The 360° adjustable beam ensures optimal illumination, while the IP68 waterproof rating, anti-radio interference, and an operational range from -45°F to 150°F make Maxxlink LEDs the epitome of quality and reliability. Experience the highest level of quality with Maxxlink LED car bulbs.
SPECIFICATION
POWER: 40W
LUMEN: 4800LM/bulb
COLOR: 6500K White
VOLTAGE: DC 12V
Warranty:1 Year
LIGHTING EFFECT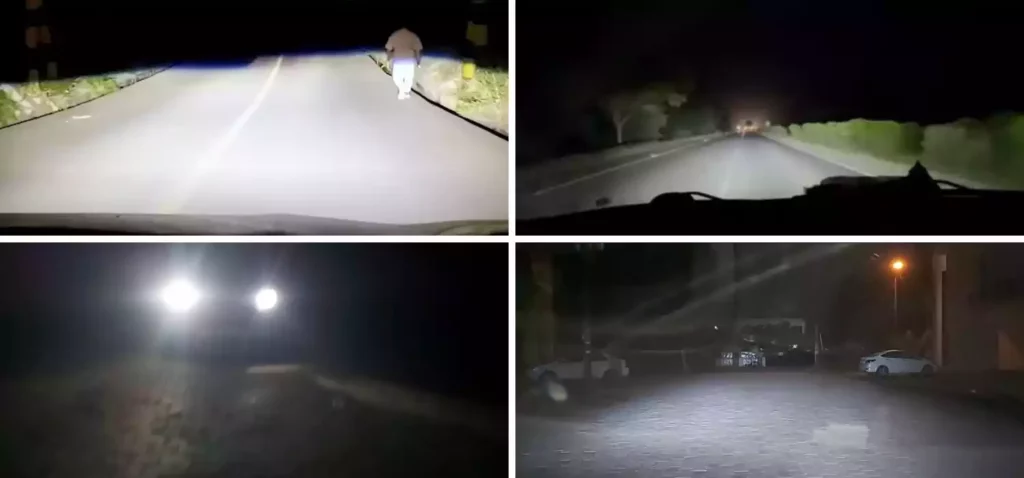 The AUXITO is another choice when you are looking for the best 9005 LED headlight bulb in India. These bulbs are designed to revolutionize your nighttime driving experience. They feature double-sided ZES LED chips, delivering an impressive 12,000LM/Set of brilliant light output—over 300% brighter than conventional halogen headlights.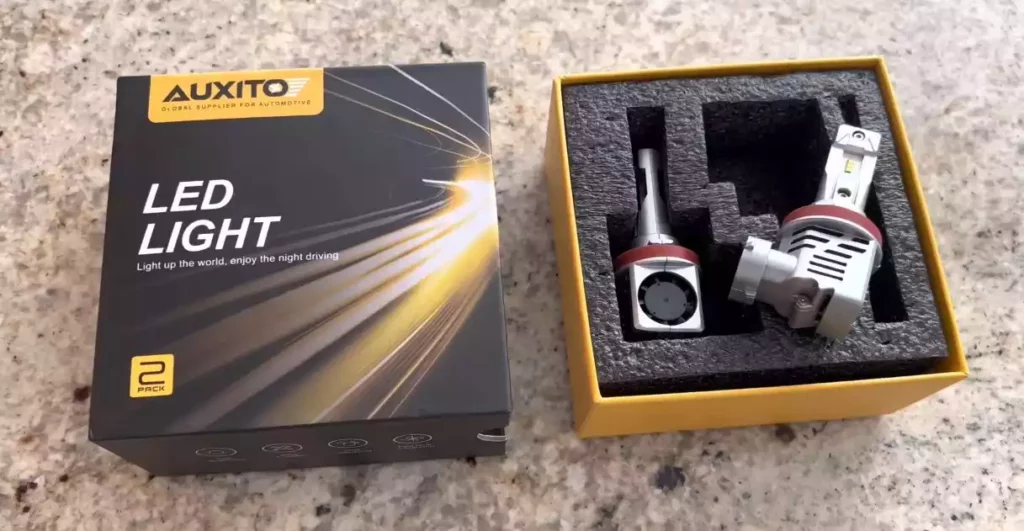 Say goodbye to dark spots and foggy illumination; these bulbs emit a crystal-clear 6500K Xenon white light, providing exceptional visibility, allowing you to see far and wide.

What sets the AUXITO 9005 LEDs apart is their perfect beam pattern, resembling halogen bulbs but with an ultra-thin chip interval. Additionally, a high-speed fan efficiently cools the bulbs, ensuring a lifespan of over 30,000 hours and consistent peak performance.

These bulbs are also radio-interference-free and compatible with most vehicles, although some sensitive cars may require resistors (decoders).
With a compact, all-in-one design, non-polarity socket, and plug-and-play installation, upgrading your headlights to the AUXITO 9005 LEDs is a breeze. Experience brighter, safer, and hassle-free nighttime driving today.
SPECIFICATION
POWER: 30W
LUMEN: 6000LM/bulb
COLOR: 6500K White
VOLTAGE: DC 12V
Warranty:1 Year
LIGHTING EFFECT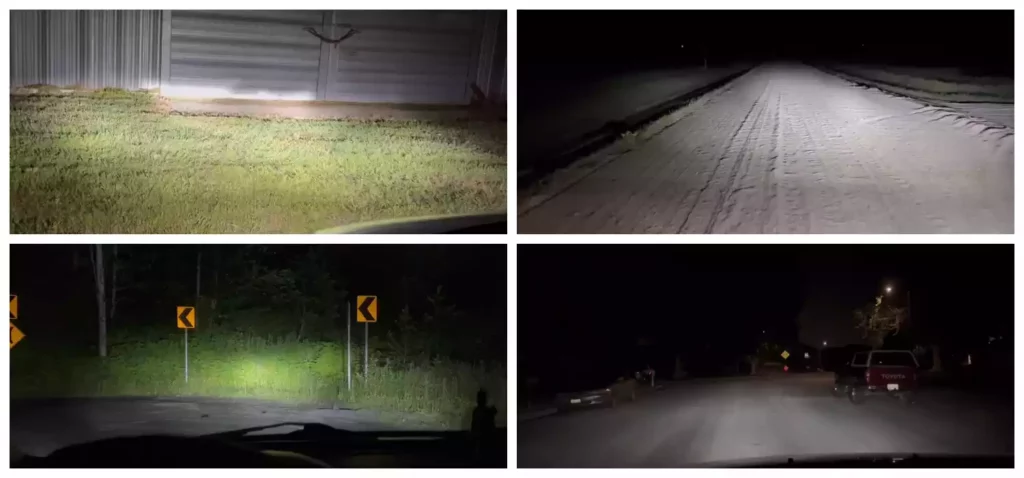 FINAL CHOICE: WHICH IS THE BEST 9005 LED BULB IN INDIA?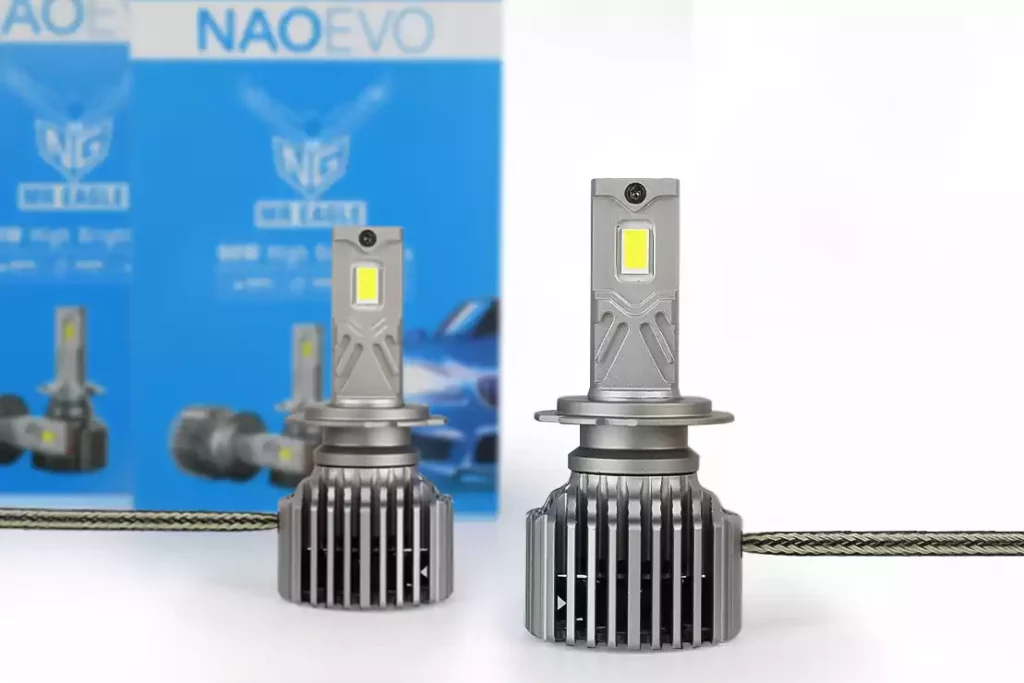 All of the 9005 LED headlight bulbs mentioned above have garnered high praise from customers in India. If you're facing a dilemma in selecting the right brand, allow us to introduce our ultimate choice: the NAOEVO NG series LED headlight bulb.

This bulb excels in every aspect—brightness, light quality, heat dissipation, design, and ease of installation. Furthermore, NAOEVO is dedicated to ensuring top-notch quality and provides excellent after-sales support. They also offer attractive pricing for bulk purchasers, making it an ideal option for wholesalers.
Faster Heat Dissipation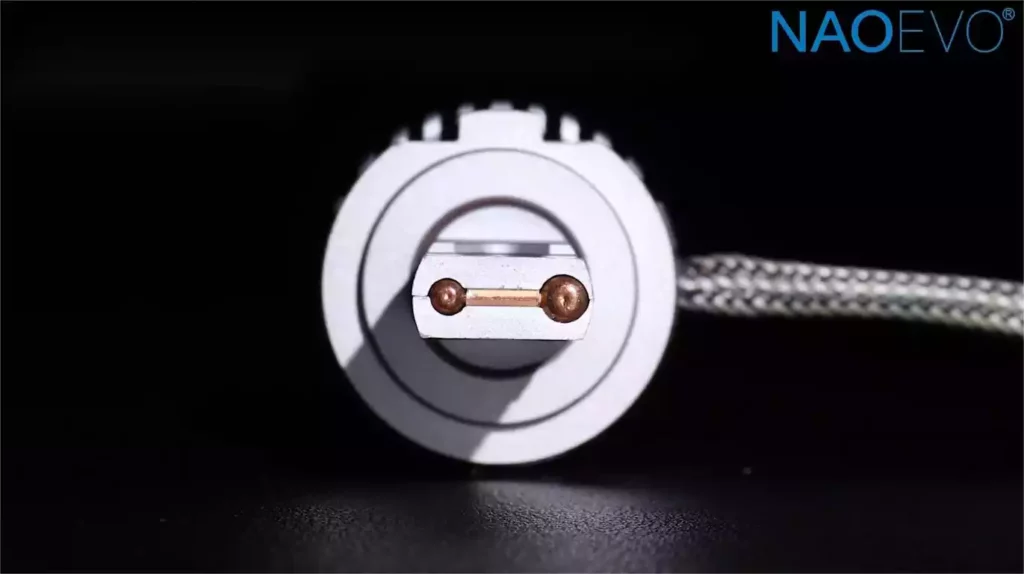 The NG 9005 LED headlight bulb incorporates innovative double copper heat pipe technology, enhancing heat dissipation. Notably, one of these heat pipes has been upsized to facilitate the transfer of 30W of heat per cycle, ensuring a significantly extended lifespan compared to competing products.
Wider & Further Light Beam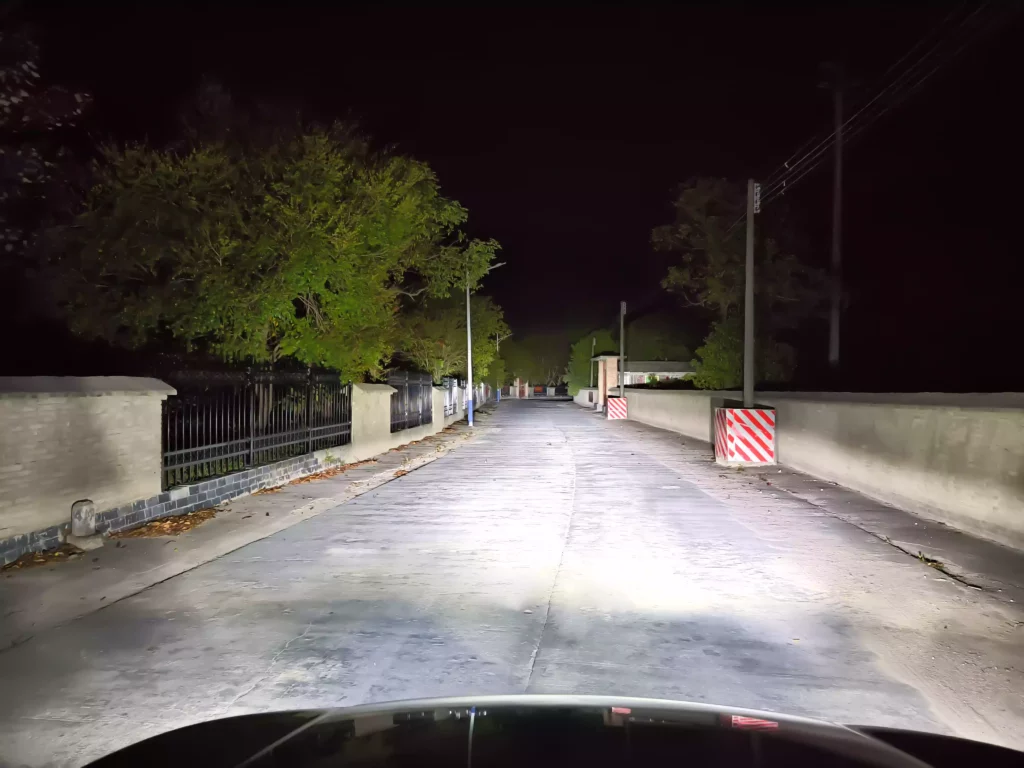 NAOEVO's distinctive chip arrangement enables the NG to produce a consistent light pattern with sharp cut-off line, granting the driver a clear view of both sides of the road and extending visibility to approximately 250 meters.
Quality Assurance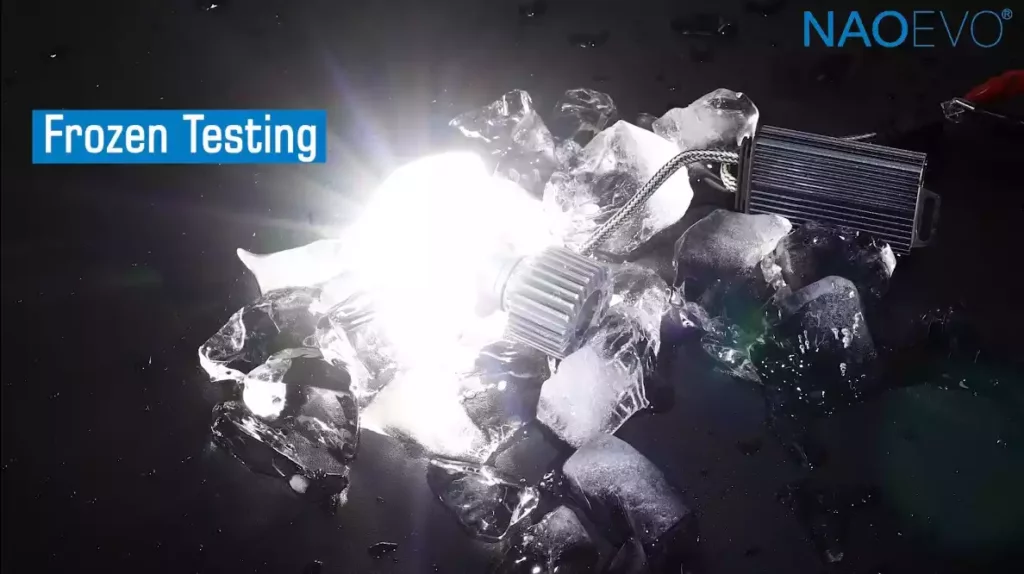 NAOEVO guarantees that all products delivered to customers meet the highest quality and standards. Their automotive lighting items undergo a rigorous 4-stage quality control process, from raw material inspection to final product inspection, ensuring that every step meets the set standards.

Additionally, these bulbs are subjected to durability tests, including waterproof, freezing, and vibration tests. Even when operating under adverse conditions, these bulbs continue to deliver outstanding performance.

Conclusion
In conclusion, the quest for the best 9005 LED bulb for your car in India is met with an array of exceptional choices.

Whether it's the sheer brightness, durability, or ease of installation you prioritize, the options presented in this guide cater to diverse preferences. Elevate your nighttime driving experience and enhance safety with these top picks for 2023. The road ahead has never been clearer.