Mumbai, as India's most important port and trading city, has risen to become the most developed second-tier city in Asia because of its large-scale industrial and trade economy. There is therefore a huge business available for LED car light suppliers and dealers in Mumbai, India, as manufacturing and trading companies in the country are always in need of providing upgraded lighting solution for their vehicles.

As LED bulbs infiltrate the automotive lighting industry, it becomes crucial to identify trustworthy suppliers who offer high-quality products and exceptional service. In this blog, let us guide you in finding the top 5 LED car light suppliers that you can rely on in Mumbai.
Automotive Lighting Trend In Mumbai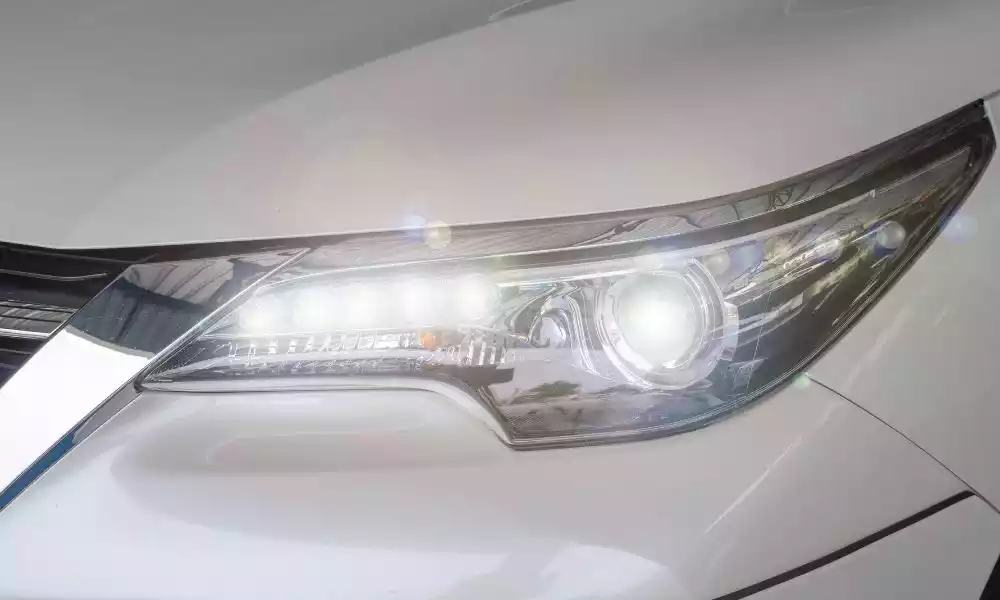 As one of India's major commercial hubs, Mumbai houses a thriving automotive industry, creating a high demand for quality lighting solutions. Besides the road safety concerns and increased accidents caused by inclement weather also increased the demand for upgraded car lighting solution. It is reported that the Indian automotive lighting market is valued at USD 2.9 billion in 2021, projected to grow at 5.5% CAGR till 2028.

The popularity of automobile LED light is also attributed to its strategic location, providing convenient access to manufacturers and suppliers. The city's well-established transportation networks facilitate efficient delivery of products. Additionally, Mumbai embraces technological advancements, attracting innovative LED car light producers who offer cutting-edge products to cater to diverse automotive needs.

With its booming trend in the future, finding a reliable supplier to start your venture has never been better.
Top 5 LED Car Light Supplier in Mumbai
1.OSRAM

Foundation: 1917

Main Products: LED Car Headlight; Car HID Bulb; Car Halogen Bulb; LED Signal Lights

Osram Automotive Lamps Private Limited was founded in 1919 by Carl Auer von Welsbach, a famous chemist who developed Osram incandescent lamp. Since then, Osram has been at the forefront of automotive lighting development, and offering auto car lights to numerous retailers, manufacturers, suppliers, distributors often located in Germany, India, South Africa, Malaysia.

Some Osram automotive lighting solutions such as LEDriving, Night Breaker are popular in Mumbai thanks to their stable brightness, innovative design and long warranty assure. And it is claim that Osram offers lighting solutions to over 70 percent of passenger vehicles in India.

By choosing Osram as your partner, you'll benefit from advanced and visionary technology created by a company that is passionate about intelligent automotive lighting. With Osram, you can embrace cutting-edge solutions that anticipate the future, allowing you to enjoy enhanced illumination and a more intelligent approach to car lighting.
Client Testimonials
"As an Osram partner, I can vouch for the exceptional performance of their LED headlight bulbs. They provide unbeatable brightness and reliability on the road, truly a top-notch product!"

2. DHC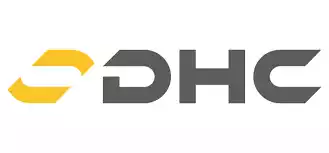 Web: https://www.dhcindia.com/
Foundation: 2008
Location: Mumbai, Maharathtra, India.
Main Products: Auto LED Headlamp; LED Light Bar; HID Kit; LED Parking Light; Roof LED Bulb

DHC Autosolutions, formerly known as DH Corporation, a pioneering company committed to delivering precision, safety, and aesthetics in all automobiles. Since their inception in 2008, they have dedicated ourselves to creating the best-in-class automotive experience.

As a brand leader in LED lights for cars, the company has gained recognition for its thoughtfully designed products that prioritize your convenience and needs.
They provide a wide range of car lighting solution, including LED car lights, fog light, HID kit and parking lights. Each product is crafted to provide a perfect fit, impeccable finish, and premium quality. With a vast dealer network, they offer prompt service support to cater to the needs of wholesalers, dealers, and manufacturers in Mumbai.

As a local car light company in Mumbai, DHC has a profound understanding of the local market. If you seek a reliable headlight supplier in Mumbai, choosing DHC grants your business accelerated access to the thriving market. 
Client Testimonials
"It's a one stop solution for premium quality car accessories."
"You just name your requirement and they've got one for you, excellent quality products, DHC Guys are PRO."
"They've got professional for all the installations and they also provide excellent after sales service."

3. NAOEVO

Web: www.naoevo.com
Foundation: 2006
Location: China
Main Products: LED headlight bulb; Motorcycle LED bulb; LED light bar; LED turn signal light

Founded in 2006, NAOEVO is a prominent auto LED light supplier & manufacturer in Mumbai with a 17 years in automotive lighting research and development.
NAOEVO offers a diverse range of automobile lighting products tailored to meet the demands of the Mumbai market. From high-power LED car lamps to 4300K car lights and innovative car bulbs, they provide cutting-edge solutions for enhanced visibility and style.

With a 10,000 square meter factory located in China, NAOEVO operates eight production lines and employs 200 skilled professionals. Strict quality control measures are implemented to ensure the excellence of each product, while maintaining lower cost. Annually, they export an impressive 500 million sets of LED car lights, primarily to India, Southeast Asia, and South America.

One of the most attractive aspects of partnering with NAOEVO is their unparalleled support for distributors. As an agent of NAOEVO, you can enjoy benefits such as low minimum order quantity, special pricing, and free marketing support.

Whether you are running a big or small business in Mumbai, you can confidently rely on NAOEVO's strengths and expertise.
Client Testimonials
"As a distributor, I have been working with NAOEVO for almost 5 years now. They have always been 100% upfront and honest with me."
"Our sales have soared since we partnered with NAOEVO, they provide the perfect combination of quality and supports!"

4. Blaupunkt

Foundation: 2006
Location: Mumbai, Maharashtra, India
Main Products: Car LED Lights; Car Audio & Accessories;

Blaupunkt is a trusted supplier in Mumbai India with remarkable history of innovation since 1923. As a renowned in-car infotainment supplier of choice worldwide, Blaupunkt is revered for its audio and sound solutions.

Apart from being renowned for car audio, Blaupunkt also offers high-quality LED car lights tailored for the Indian market.

In India, Blaupunkt shines as a leading car infotainment brand for the After Market and a preferred genuine accessory for major OEMs' limited edition models.

Beyond car audio, Blaupunkt also excels in providing high-quality LED car lights tailored to the Indian market.Illuminate your journey with brilliance and precision by choosing Blaupunkt's trusted LED car lights. Experience excellence, innovation, and reliable performance with Blaupunkt, your go-to LED car light supplier in Mumbai.
Client Testimonials
"Exterior Headlamp and in-cabin variants – I've got them both, the headlamps are excellent and I can see farther while driving at night. Lights up the road ahead perfectly. The In-cabin variants are also bright and light up the entire space."

5. RAWSTON

Location: Maharashtra, India
Main Products: LED Headlight Bulb; LED Aux Lights;

Meet RAWSTONE, the leading brand and supplier of top-quality LED car lights in Mumbai. But that's not all – RAWSTONE also excels in providing high-quality accessories for motorcycles, catering to diverse needs with custom solutions.

If you are exploring the "Auto LED Car Light Suppliers in Mumbai," RAWSTONE stands out as an essential choice for illuminating your driving experience.

With their commitment to excellence and innovative solutions, RAWSTONE ensures you receive the best LED car lights, tailored to meet your automotive requirements. Elevate your journey with RAWSTONE's cutting-edge products and drive with brilliance and precision.
Client Testimonials
"Rawstone is a game-changer! As a proud distributor, I appreciate their wide dealer network in India, ensuring prompt service and support for customers."
Factors to Consider When Looking For Car Light Suppliers In Mumbai
Manufacturer Or Trading Company:
Choosing original LED car light manufacturer means that you are sourcing products directly from the factory. You are likely to enjoy factory price, quality assurance and customization option.
🔼 Experience:
Seek out a manufacturer with more than 10 years of experience in automotive lighting, as they can offer quality products and targeted strategies tailored to the Mumbai market.
🔼 Product Range:
Check if the manufacturer offers a diverse range of LED car lights to meet different needs and preferences.It's better to choose manufacturer that provide high power and stylish LED car lights, as they are favoured by Indian customers.
🔼 Timely Delivery:
Fast delivery ensures consistent production schedules, meets customer demands, and avoids delays, making it crucial when choosing a manufacturer.
🔼 Long-term partnerships:
For a stable business and enduring partnership in Mumbai, opt for a supplier offering exclusive support to their distributors.

FAQ
📌 Who is the most largest LED car light manufacturer in Mumbai, India?
NAOEVO is honored to be recognized as the largest LED car light manufacturer in Mumbai, India. They strive to maintain high-quality standards and deliver exceptional products to our valued customers.
📌 What kind of LED car light bulb are favored by customers in Mumbai?
They prefer bulbs with a wide beam pattern, high power and acceptable price. So it is better to choose a right LED car light supplier that can meet your needs.
📌 May you like also
Top 6 Most Powerful LED Lights For Bike in India
Top 7 High-Power LED Headlights For Car in India
India's Finest Manufacturers of Automotive LED Lights